Website
Portfolio
View our Website Design Portfolio. Our web designers creates many new designs each month!
Website
Design
Need a new website for your business? 270net offers amazing website design packages for any sized business!
Everything Your Business Website Needs, Today & Forever.
If you are ready to bring your website to the next level, our Encompass web design service is the right choice. Your business receives everything it needs for long-term success online including a custom design, maintenance, web & email hosting and search engine optimization.
Digital
Marketing
No matter your online marketing needs, we have a solution for you at prices that can't be beat!
Serious Internet Marketing By Friendly Marketing Professionals.
Your digital marketer will perform an initial evaluation of your company's Internet presence and develop a web marketing strategy to meet your goals.
Hosting & IT
Support
270net has in-depth experience in today's most prominent and effective technologies. We can tailor an IT project to your specific needs.
Website & Email Hosting.
Switch your website and email hosting to us for secure, reliable, personal service. Rest easy knowing your website and email is safe on our robust servers and solid infrastructure.
What's
New?
Each month 270net features new projects, workshops, services, products or something else awesome.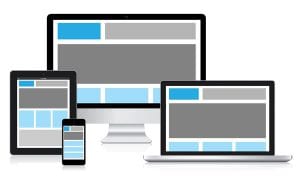 Responsive Website Design
The design and layout of your website will adapt or "respond" to the size of the screen you are viewing it on, be it a tablet, desktop, or smart phone! Improve your visitors experience and search engine rankings while eliminating the need for a mobile website
Featured Client: The Comus Inn
The Comus Inn at Sugarloaf Mountain offers fine dining, corporate events, social events & weddings overlooking Sugarloaf Mountain in Montgomery County, Maryland. They have been a loyal client of 270net for over 10 years and we have just launched their stunning, new, custom website. Their new web design, maintenance, support and monthly SEO are all included in 270net's Encompass Web Design Package.
Client Love &
More...
270net has a lot of clients and they are happy! We love our clients and strive to provide the best possible service and care.
Welcome to the 270net Family!
New clients sign up every month and we are happy to welcome them into the fold. We love helping them and our current clients with website design, online marketing and technology upgrades!
The 270net Blog
Between our web designers, programmers, digital marketers and IT team there is a whole lot of research, experimentation, and even development of new technologies around our office. This blog is our place to share some of these insights and tips with our clients here in Frederick and the world at large. Enjoy!
Smart eShopping
The Dos and Don'ts of Shopping Online Did you know that 50 million more people shop online in the US today than did in 2009? I've been involved in building several eCommerce websites this year, and can see the rising popularity of eCommerce. Some of our clients that weren't interested in selling online now feel… [more]
"270net Technologies is great! I had become very frustrated with my previous web company and was very fortunate to find a great new company here in MD. I did a little research on them and even contacted a few of their current clients and liked everything I heard. I love their programs and they have done everything they said they would in a timely manner. I'm very pleased and will continue on with 270net in the future."