Website
Portfolio
View our Website Design Portfolio. Our web designers creates many new designs each month!
Website
Design
Need a new website for your business? 270net offers amazing website design packages for any sized business!
Everything Your Business Website Needs, Today & Forever.
If you are ready to bring your website to the next level, our Encompass web design service is the right choice. Your business receives everything it needs for long-term success online including a custom design, maintenance, web & email hosting and search engine optimization.
Digital
Marketing
No matter your online marketing needs, we have a solution for you at prices that can't be beat!
Serious Internet Marketing By Friendly Marketing Professionals.
Your digital marketer will perform an initial evaluation of your company's Internet presence and develop a web marketing strategy to meet your goals.
Hosting & IT
Support
270net has in-depth experience in today's most prominent and effective technologies. We can tailor an IT project to your specific needs.
Website & Email Hosting.
Switch your website and email hosting to us for secure, reliable, personal service. Rest easy knowing your website and email is safe on our robust servers and solid infrastructure.
What's
New?
Each month 270net features new projects, workshops, services, products or something else awesome.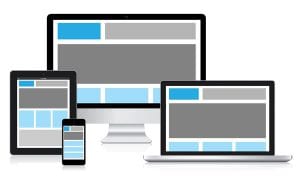 Responsive Website Design
The design and layout of your website will adapt or "respond" to the size of the screen you are viewing it on, be it a tablet, desktop, or smart phone! Improve your visitors experience and search engine rankings while eliminating the need for a mobile website
Featured Client: The Comus Inn
The Comus Inn at Sugarloaf Mountain offers fine dining, corporate events, social events & weddings overlooking Sugarloaf Mountain in Montgomery County, Maryland. They have been a loyal client of 270net for over 10 years and we have just launched their stunning, new, custom website. Their new web design, maintenance, support and monthly SEO are all included in 270net's Encompass Web Design Package.
Client Love &
More...
270net has a lot of clients and they are happy! We love our clients and strive to provide the best possible service and care.
Welcome to the 270net Family!
New clients sign up every month and we are happy to welcome them into the fold. We love helping them and our current clients with website design, online marketing and technology upgrades!
The 270net Blog
Between our web designers, programmers, digital marketers and IT team there is a whole lot of research, experimentation, and even development of new technologies around our office. This blog is our place to share some of these insights and tips with our clients here in Frederick and the world at large. Enjoy!
So You Want to Start a Blog?
Have you noticed the growing trend of mommy bloggers, video game bloggers, foodies and others quitting their day jobs to blog full time? Sounds awesome, right? The thing to remember is that every one of the professional bloggers out there sat down and wrote a first post at some point. Most of them had no… [more]
"I stepped into a position that required me to update our organization's website which is hosted by 270net Technologies – thankfully. 270net Technologies provides expert advice regarding updates and revisions and they respond quickly to all questions and requests. Not only do they provide exceptional technical expertise, they are a pleasure to work with."
"When I first opened my doors in 2009, 270net was there to offer me design ideas on my website and all the technical assistance needed to launch and host my website in very short order. They also made sure that my site ranked in Google by optimizing my keywords and phrases. I have been on the first page of Google under the keywords -"print shops in Frederick md" for two years now.

They are super friendly to work with and always very quick with advice and solutions.

I would highly recommend them to any business. They have a strong presence in the community of Frederick. Once you become their customer you become part of a large family of networking opportunities. Call them today!!!! — 301.663.6000"
I love the web site! I'm so happy that I chose you all to help me with this task.  Everyone on your staff has been so helpful and easy to work with.  I look forward to my next training and continued support from your company.
"I highly recommend 270net's Encompass package. We have been using them for our hosting and website needs for years. Last year we finally had enough with our antiquated website. The Encompass package… handled the redesign of our site with no fuss and it was a very painless project"
"270net Technologies is an organization I am proud to be affiliated with and I highly recommend them to others. Their attention to detail, outstanding customer support and industry insight easily differentiates them. If you're seeking a competitive edge then you should connect with 270net Technologies."
Owner
Germantown, MD
Via Vet
"270net handles the soup to nuts IT side of our business. Always accessible, responsive, timely, and friendly. Definitely consider them part of the team."
"The Frederick Keys could not be more pleased with 270net Technologies as our IT partner. They are certainly outstanding solution providers, keeping us on the cutting edge in this ever changing world, and make our business better and better with each passing day."
"We have used 270net Technologies as our IT support for over six years. They built our website, handle all our IT concerns, and answer all our questions – even the really dumb ones. The most important thing service component is their very quick turnaround. If our computers go down for any reason, we need immediate service – and we get it from 270net. They have been great and I highly recommend them."
"I offer my strongest recommendation of 270net Technologies. Their website design and maintenance is excellent. They have always been super responsive to any request I've had and made improvements to my websites flawlessly. 270net has been doing an excellent job for me and I look forward to a long and professional relationship with 270net. 5 Stars!"
"I have been working with 270net for over 8 years now. Due to the nature of our site, it needs to be updated frequently so our members can get accurate information about our offerings and programs. The staff always does a great job making sure the updates are done quickly! They are great partners to have."