10 Reasons Online Reviews Are Essential for Small Businesses
Posted on:
By: 270net Technologies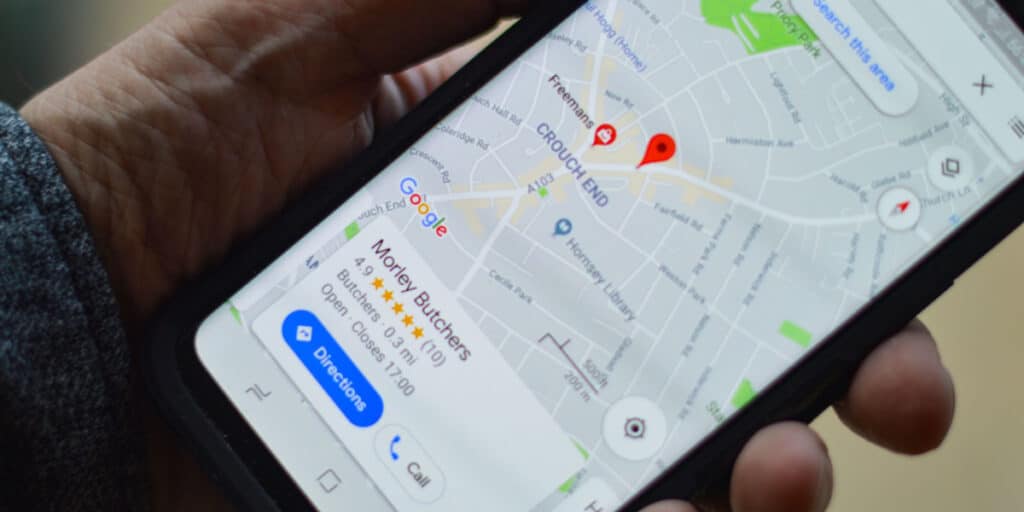 Making sure your customers have a positive view of your business is essential to your continued growth, but it can be difficult to determine just how satisfied your customers are with your offerings at any given time.
That's where online customer reviews come in. These reviews allow your customers to put out into the world the good, the bad, and the ugly of dealing with any business, and they're publicly available for others to read.
As more and more customers turn to online reviews before making a purchase, their importance to small businesses has grown.
But why should you take time out of your busy day to solicit reviews from your customers? Won't they leave the reviews on their own if they're happy?
Not necessarily. In fact, customers who have a negative experience are far more likely to leave a review than are customers who have a positive experience. That makes actively soliciting customer reviews even more important to your business.
There are a whole host of reasons why having a robust consumer review profile online are important for your business. Here are the top 10 reasons you should consider making review gathering and curation a regular part of your business operations:
Better Understand Your Customers
When a customer leaves a review, they often include details about their interaction with your business.
These details could be positive or negative, but regardless of their tenor they leave you with valuable information about your business and your customers.
If several customers report interactions with a rude employee, for example, you are able to reiterate proper customer service behavior with your team and hopefully avoid similar situations in the future. As a business owner, it's difficult for you to be everywhere at once, and customer reviews can give you valuable insight into the day-to-day goings-on you may not see otherwise.
But reviews don't only help you see the negative things your customers are thinking. They can be a great tool for seeing what's going right and what your customers like about your business.
If your customers leave reviews stating that they love your products, or that your customer service employees are always friendly and helpful, this shows you that things are heading in the right direction and you should continue on that path.
It may be a good idea to start a running list, either in a spreadsheet or other easily editable document, of the feedback you receive from your customers. This will help you see patterns emerge over time and can direct any changes you make to your business.
Valuable Social Proof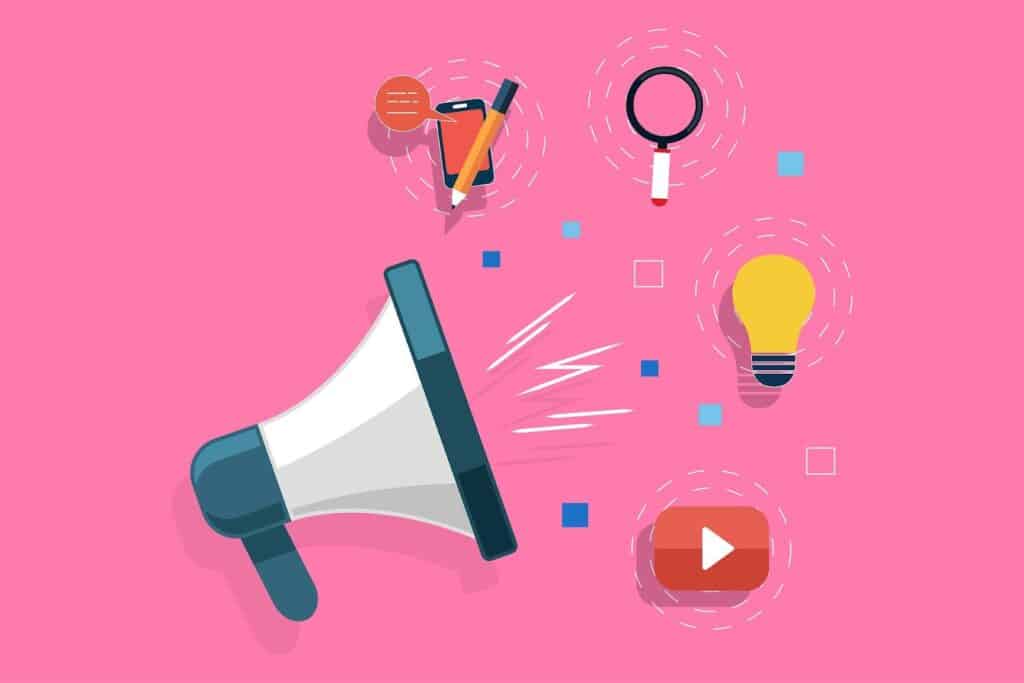 People are more likely to make purchases, especially big-ticket purchases or services that require a high level of trust, if others are happy with their purchases.
While getting recommendations from friends and family is powerful, even the feedback of complete strangers in the form of online reviews is effective.
The more reviews you collect, even if they aren't all completely positive, the more social proof your business has with customers. And, if you can encourage your customers to post photos of your products or the results of the services you provide, even better.
Help You Get a Leg up on Competitors
All things being generally equal, having more reviews can help you get more business than your competitors due to an increased sense of trust in your business.
If you've got a few dozen reviews – even if you're a much newer business – customers will view your business more favorably than your competitors who don't have as many reviews. A robust review profile shows that your business makes an impression on your customers, and prospects feel as if they want to be part of that club.
Additionally, if you make it a practice to respond to the reviews you receive on a regular basis, you will gain even more trust from potential customers.
They see that you care enough what people think of your business to take the time to read through your reviews and respond to them, offering to resolve customer complaints and thank those who leave positive feedback.
The more reviews you have, even if they offer a mixture of feedback, the more likely you are to get those new customers.
Improve Search Visibility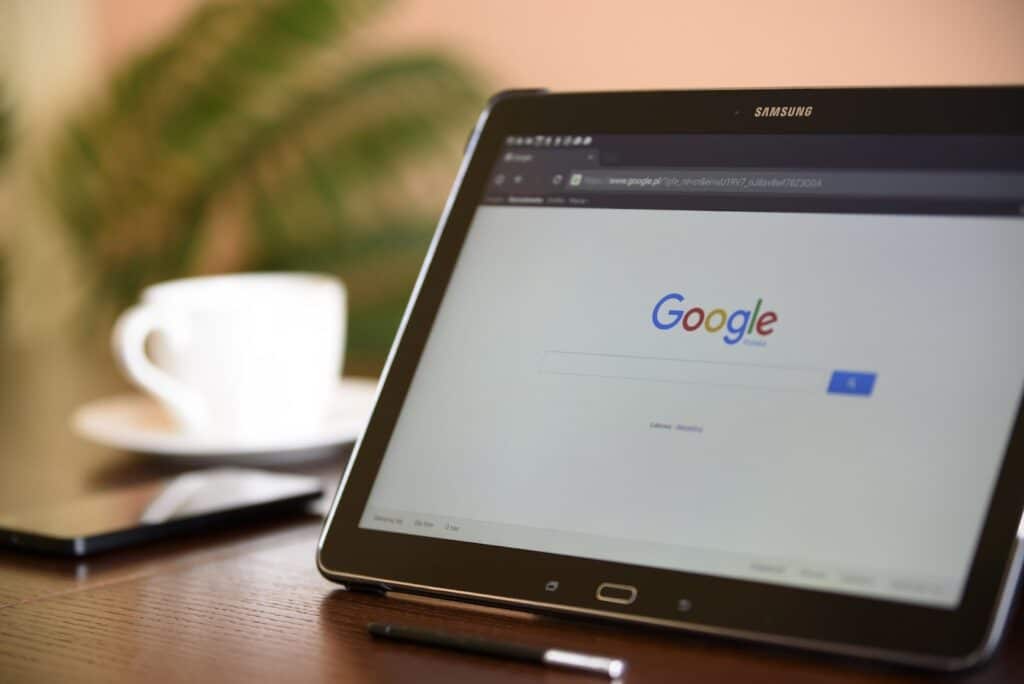 Google puts a great deal of stock in businesses that collect reviews from their customers, and a full portfolio of customer reviews can help improve your website's visibility in search.
The theory behind this is that any business can employ all the SEO tips and tricks available to elevate themselves high up in the search engine results, but if they're not matching that high profile with great products and services and satisfied customers, then they don't necessarily deserve that prime place. Google prides itself on evolving to help searchers find the most relevant results, and how you do business once you get those customers is part of that.
By collecting a portfolio of customer reviews, you show Google that you care just as much about providing an exceptional customer experience as you do about getting that business in the first place.
They reward you for this by helping you appear more visibly in the search results, such as showing your listing in the Google Maps module at the top of the results page.
Customers Do Your Marketing Legwork
Positive reviews are among the most powerful marketing tools at your disposal.
Those positive reviews draw more people to your business, and those people then may leave their own positive reviews. It's almost as if each positive review is its own mini marketing campaign that's endlessly capable of prospecting to new customers.
In these reviews, your customers tell others what they liked about working with your business – the quality of the product or service, the value for their money, your helpful employees – and these details help set you apart from your competitors without you having to lift a finger.
Bonus: You can also use these positive reviews in your own marketing campaigns by posting them to your social media channels, including them in marketing emails, and posting them on your website.
Open Line to Customers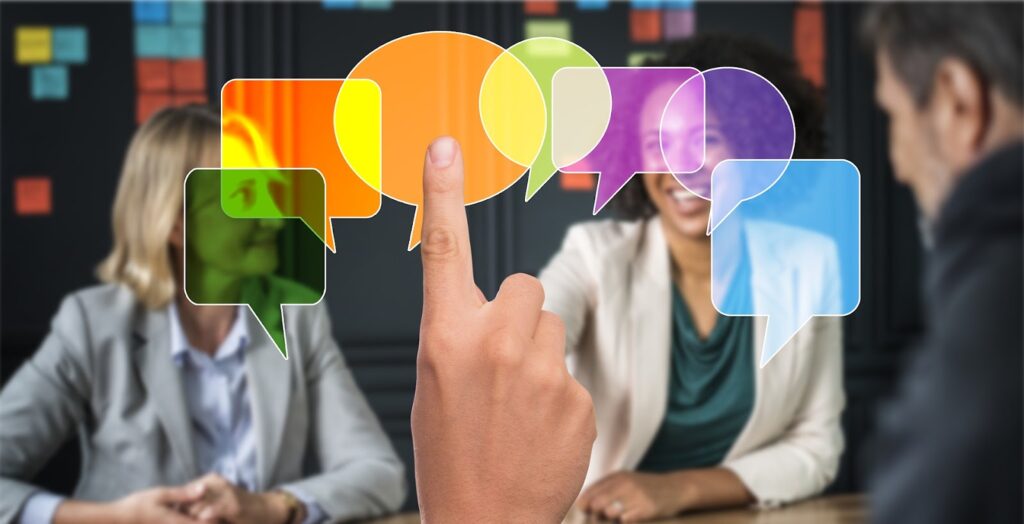 Think of your online reviews as a big, public inbox: Your customer sends you a review with feedback about your company, and you have the opportunity to respond for everyone to see.
Reading and responding to your reviews, even the not-so-positive ones, allows you to open a publicly visible conversation with your customers. They see that you're taking the feedback and integrating it, and they may even see if you've made improvements based on prior negative feedback.
Reviews also allow you to see the aspects of your business that you may not touch daily, such as front-of-house interactions with customers or how your products are packaged.
This gives you insight into things that could be tweaked and could have a big impact on your business's operations, reputation, and profitability.
Clear Impact on Sales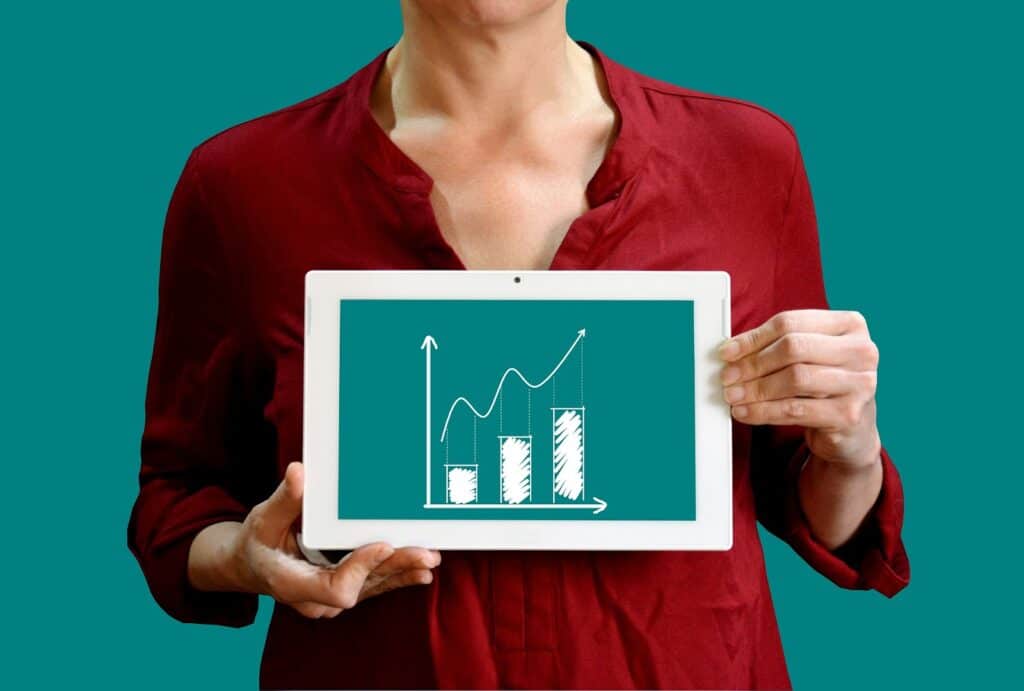 It's no secret that brands that are viewed more favorably have better sales, and this extends to businesses with a positive review portfolio.
A study by Harvard Business School found that every additional star improvement on a business's Yelp profile led to a boost of between 5 and 9 percent in sales. This means that collecting enough reviews to make a marginal improvement in your overall rating on review platforms can help improve your reputation and drive more sales.
The more weight you can put behind your review profile, the more favorably customers will view you and the more likely they will be to make a purchase with you.
Increasingly Important in Decision Making
More and more, consumers turn to search engines and review platforms when making purchasing decisions instead of recommendations from their friends and family.
Not only are the number of consumers who check reviews growing – with an estimated 94 percent of reviewers saying a bad review has convinced them to avoid a business – but the COVID-19 pandemic has caused a 50-percent increase in consumer interaction with reviews. More consumers are likely to search for, filter, or click to expand and read the entire review than prior to the pandemic.
But it isn't just the number of reviews that factor into consumer decisions.
Some things people point to regarding their overall impressions of a brand and the things they consider when reading reviews include:
Brand responses to reviews: More than half of customers expect businesses to respond to negative reviews within a week of their posting. Approximately 33 percent of customers say they want brands to respond in three days or less.
Review responses lead to higher reputations: The brands that have a shorter response time to reviews ultimately are viewed more favorably by consumers.
4 stars is the bare minimum: The most common filter applied is a total rating of 4 stars or higher, showing that consumers don't want to interact with businesses that don't at least have 4 stars.
It isn't enough to just collect customer reviews and forget about them. Instead, users look at all factors of a brand's review profile when making their decisions, and this trend is only likely to continue.
Expand Your Brand Conversation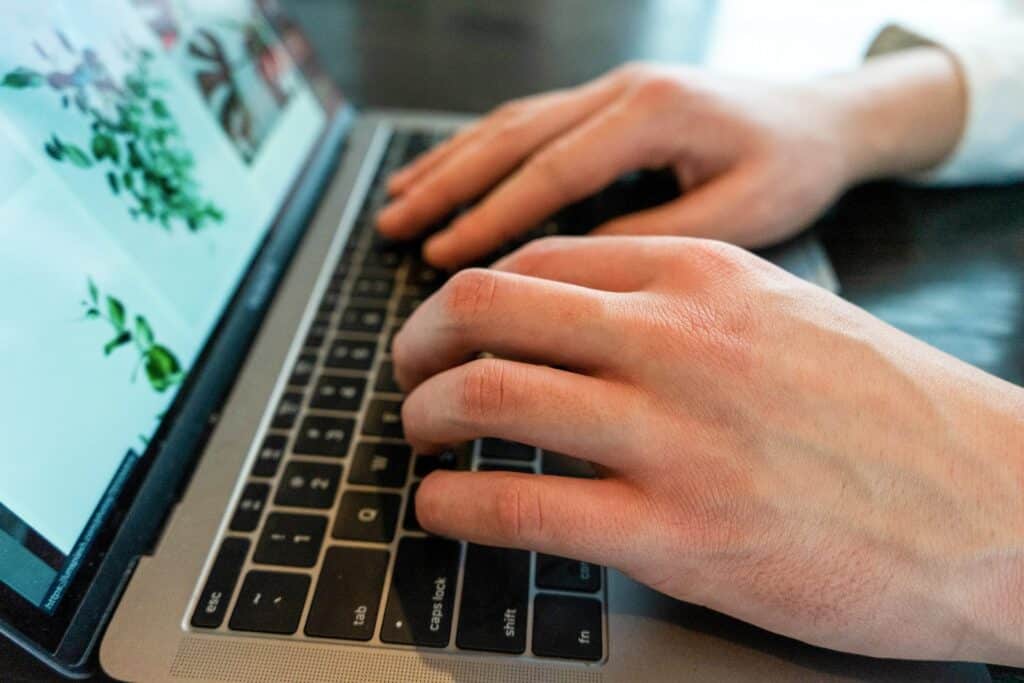 In today's world, nearly anything can go viral. That includes a remarkably good – or remarkably bad – review from a customer.
Whether for good or bad, the reviews your customers leave your business – and your response to those reviews – has the opportunity to open up the conversation surrounding your business. By encouraging more people to share their reviews of your business, you're putting your name out into the digital world more frequently and expanding your name recognition and reach.
Collecting reviews can have a snowball effect. The more reviews you collect, the more it will prompt customers to leave their own review.
Improve Trustworthiness
Consumers want to be able to trust that the brands they're doing business with will provide a quality product or service that is worth the money they're paying.
As we mentioned earlier in this article, there's significant evidence that consumers avoid businesses with extremely negative reviews or a review portfolio of fewer than 4 stars. In turn, this means that those businesses with largely positive reviews and total star ratings of 4 or above are the ones that attract new customers.
If your review portfolio can convince a potential customer that they can trust you to provide the quality good or service they're looking for and make their purchase worth the money they're spending, then your work collecting reviews is worth it.
Reputation Management Services for Small Businesses
Collecting and responding to reviews can be a headache, especially when you've got a whole lot of other work to do in a day. To help you curate your positive digital footprint, 270net Technologies offers reputation management services for small businesses. From collecting reviews from past and current customers to responding to every review in a reasonable time frame, our team can help you get the review profile you want without all the work. Schedule your consultation today!