Small Business Social Media: How to use Your Facebook Page
Posted on:
By: 270net Technologies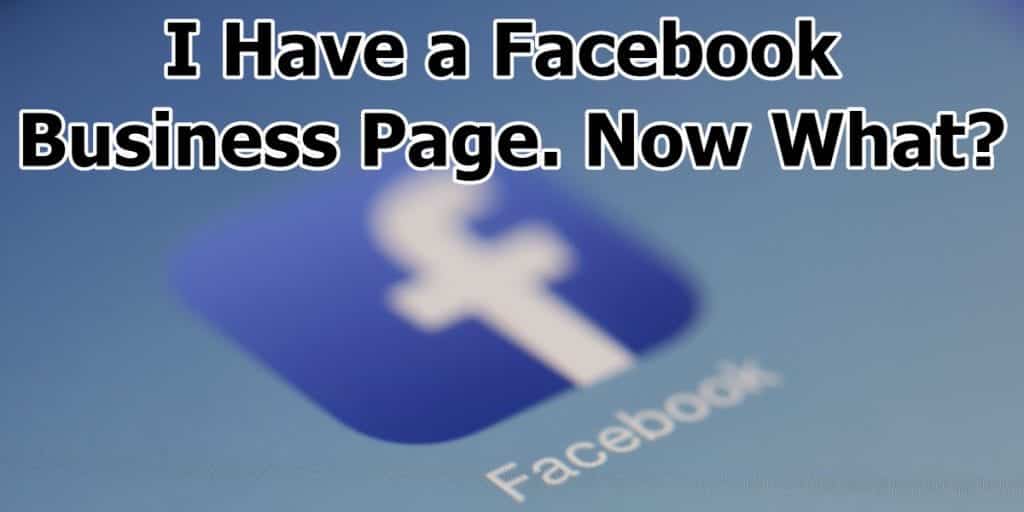 You've just taken the leap into the digital age: You created a Facebook page for your business. Great!
By creating your profile, you're in line to reach the largest adult social media market in America, as an estimated 68 percent of American adults use Facebook, according to Pew Research. The next most used platform, Instagram, gets only 35 percent of the U.S. adult population.
Also, an estimated 52 percent of respondents to a survey by Curalate had found a new product via social media within the previous three months. That number increased to 78 percent among 18- to 34-year-olds.
Whether you're a novice to the social media platform or a seasoned liker and sharer, there are some important things you need to do before throwing yourself fully into the world of marketing your business on social media.
Optimize Your Profile
Your Facebook page can provide a ton of valuable information to your potential customers, outside of the posts you make. It can give them your phone number, your physical address, your main services, even your menu if you own a restaurant.
Make sure you go through the About tab and add in as much information as you can about your business. Open hours, parking details, etc. The more information you put here, the more search engines can pull and show to searchers looking for your type of business in your area.
Your Facebook profile also can show information on your most relevant services.
You'll find the ability to add this information under the Services tab. This is another great way to give search engines as much information about you as possible, as well as visitors to your business Facebook page. In the example from the 270net Facebook page above, if a user landed on our Facebook Business page looking for web design services, they'd know not only that we do build websites for people, but also about how much they can expect their website to cost.
This information allows your potential customers to get as much information on you and your business without ever leaving Facebook. If they can call, message, or email you directly from there and know your business provides a service they're looking for, you're more likely to get that new customer than if your Facebook page simply directed them to your website.
You want to remove as many barriers to potential customers taking action and buying your product or service as you can, and optimizing your Facebook page is a great way to do that.
Add Photos & Videos
Visuals speak louder than words, and that's definitely true on Facebook and other social media.
First, make sure your profile picture is representative of your business. Maybe that's your business logo, or a picture of the outside of your building. Your profile picture can change, so if you decide you want to go more seasonal and post pictures of new projects as your profile picture, go ahead! Just make sure that whatever you post is yours to post, not a stock photo. Make sure it's a high-quality, non-blurry image, too.
The same goes for your profile cover photo. It doesn't have to explicitly say your business's name, but keep it relevant to who you are and what you do, and that it's yours to use. This photo is more important to have high-quality than your regular profile picture because it is wider and people are more likely to notice quality issues with it.
Don't be afraid to get creative or to show the people who work for you. What's most important here is that you use your profile and cover photos as a way to present your business to the world, whatever that may be.
Get Posting!
Your business's Facebook page isn't going to provide much value to your customers if you just let it sit there without posting. But there's also a fine line between good social media marketing and bad social media marketing.
We wrote up a pretty comprehensive guide for social media marketing for businesses. Rather than re-hashing everything in there, here are the most important rules to managing a business's social media calendar:
Use the 3/4 rule: For every 1 post directly promoting or selling your services, post 3 relevant, helpful, or interesting pieces of content that don't directly sell your products or services.
Image is everything: Never, ever create a social media post without a photo or video. We repeat: Do NOT create a social media post without a photo or video. If that means finding a meme or getting a piece of stock imagery to go with your holiday closing notice, then do that.
Get personal: Don't be afraid to share the human faces behind your business. Profile employees, post customer reviews, share behind-the-scenes photos and videos. People love seeing the people they're doing business with.
Pick a schedule: Don't get caught in the "We'll post when we have something interesting to say" trap. Because life gets in the way, business gets busy and, before you know it, it's been a year since you've posted to your Facebook page. If you plan to manage your social media yourself, find a tool you can use to schedule out your posts a month or so in advance so you don't have to worry about remembering every day.
Whatever you do, the goal is to be consistent and show your personality to your customers.
Extras
Facebook's Business Manager also allows you to add some great extra features to your page, including:
Events: If you host events in your community, such as workshops or seminars, this is a great feature to use.
Jobs: Looking to add a new team member? Post your job listing on your Facebook page and reach more qualified candidates.
Store: If you sell physical items, you can link your Facebook page to your online store, making it even easier for customers to browse and buy. Win-win!
Need Help Managing Your Business's Online Presence?
The Digital Marketing team at 270net Technologies are wizards at helping small- and medium-sized businesses cut through the noise of online search results and get found by their most likely new customers. We specialize in combined content marketing and SEO, getting big results for our clients.

>>240.38% Increase in Organic Traffic!>>

>>212.5% Increase in Traffic in 3 Months!>>

Want some of these results for yourself? Contact us today to get started!

Tags: Business Manager, Facebook for business, social media calendars, social media marketing, social media posting