Small Business Social Media Marketing: The Essentials
Posted on:
By: 270net Technologies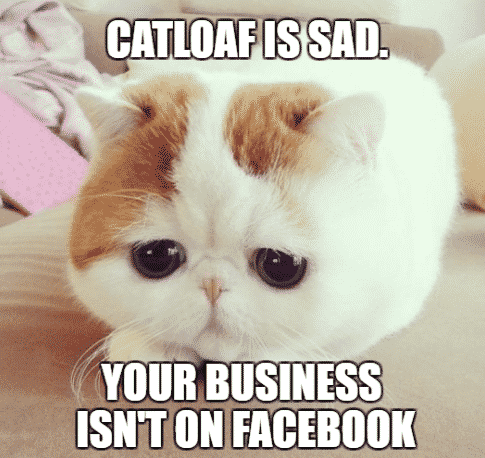 You've been tasked with creating and establishing your business's or employer's social media marketing strategy. Facebook, Twitter, and all the other social media platforms are powerful marketing tools that, if utilized properly, can produce big dividends for your business. But before you hit "Post," here are 7 things you need to know to set yourself up for success in social media marketing:
1) Choose your platforms carefully
Many beginning social media managers think success in social media marketing requires blasting all possible platforms right away. But the old adage still holds true: Jack of all trades; master of none.
When we have clients looking to break into social media marketing, 70net's Digital Marketing team recommends beginning with 2 key platforms. Limiting yourself to two platforms at first allows you to get good at the social media marketing game without getting overwhelmed by targeting too many different audiences. Each platform has its own main audience, its own posting norms and best practices, and its own optimal times to post. Limiting your platforms allows you to research and get really good at utilizing a few social media sites before moving on to a new one.
Choosing the right platforms for your business is dependent upon your target market(s), business goals, and individual business personality.

The three elements of your social media strategy.
Sit down and really evaluate where your business is at now and what customers you serve, and think deeply about where you want your business to be and what types of new customers you wish to attract. The answers to these questions will help determine your ideal platforms.
I know the answers to those questions, but how do I choose which platforms to start with?
It seems that, every time you turn around, there's a new social media platform being touted as the latest and greatest. However, there are 7 major standbys to consider in choosing your social media strategy:
Facebook – One of the largest social media platforms with the widest-ranging audience demographically, Facebook boasts 20.1 billion monthly active users, and 1.32 billion daily active users, on average. With so many users, Facebook is great for all businesses and target markets. Creating and maintaining a Facebook profile is something 270net's Digital Marketing team recommends for ALL businesses.
Get your Facebook groove on, and this is what your fans will do!
Twitter – There are over 320 million monthly active users on Twitter, and more than 500 million tweets sent daily. Twitter's audience tends to skew younger – 37 percent of users are between 18 and 25 years old – and more than two-thirds of Twitter accounts are based outside the U.S.
Instagram – With over 600 million accounts and over 400 million daily active users, Instagram is most popular among 18 to 25 year olds. Approximately 32 percent of teenagers consider Instagram the most important social media platform. The visual nature of Instagram posts makes the platform great for client-focused businesses, and 75 percent of users take action, such as visiting a website, after viewing an Instagram advertising post.
LinkedIn – The business social network has more than 460 million users, and 40 million of them are current students or recent college graduates. LinkedIn is great for B2B companies, such as software developers and logistics management companies, as 50 percent of B2B buyers use LinkedIn when making purchase decisions.
Pinterest – There are over 150 million monthly active users on Pinterest, with more than 67 percent under 40 years old. Brands that do well on Pinterest are able to cultivate valuable, image-laden boards, including home improvement services, salons, and clothing companies. A staggering 67 percent of Pinterest users check the site while shopping in brick-and-mortar stores, looking at pricing, reviews, and ideas based on shared pins.
>> Learn: Pinterest resources for business
Google+ – With over 395 million active members, Google+ is most popular among users over age 35. The platform offers integration with all your Google listings, such as Google My Business and Google Maps. Additionally, Google+ offers a Communities feature for interest- and niche-specific targeting that many other platforms do not offer.
Houzz – Houzz boasts more than 40 million users, of which 25 million are active on a monthly basis. Nearly three-quarters of Houzz's audience is between the ages of 25 and 54, and most of those users are homeowners. The platform is geared toward architecture and home design, aiming to link homeowners with home professionals, so it's ideal for those in the home renovation and construction industries.
Inside 270net – Where we Post
In case you were wondering what it looks like inside our agency, the triangle below shows the current distribution of platforms that we manage for our clients. As expected, Facebook comes in first, but Twitter and Instagram have strong representation.
2) Create a manageable schedule & plan
Without a plan, it's easy for your business's social media marketing to get away from you. Over-posting or posting the wrong kind of content is almost as bad as not posting often enough to gain an audience.
Begin by defining your goals. Do you want to increase leads, bump your website click-throughs, or boost sales? Are you looking to begin expanding into a different market? Is increasing brand awareness and name recognition a key goal? Beginning social media marketing without a written plan ensures that you will waste time – and money – posting randomly.
Pick a posting schedule, and stick to it. Aim for, at minimum, 4 posts per week to each social media channel. If you're in a high-competition industry, daily posting may be necessary. For fast-moving platforms such as Facebook and Twitter, a plan to work toward posting more than once per day will help put your brand in front of more eyeballs, yielding better results.
Don't be afraid to show a little personality – within reason. Everyone wants to be that viral social media account, getting likes and shares seemingly effortlessly. For example, this recent Twitter rap battle between Wendy's and Wingstop
Injecting some humor and fun into your social media accounts is great. It allows you to connect with your followers, and helps people remember your business. Just be wary of using snark or profanity – unless it's already part of your branding – as it can turn people off.
Visual elements play better than text-only posts. Regardless of the platform, sharing a post with an image creates more engagement and shares than one without an image. Images are more likely to catch followers' eyes as they scroll down their feed than other posts. On Facebook, posts with images were 2.3 times more likely to be shared than those without. And on Twitter, tweets featuring an image were 150 percent more likely to be retweeted than text-only tweets. Do your best to plan to include a high-quality, relevant image with each social media posting.
3) Find – and use – the right tools
One of the keys to consistent social media sharing is finding and using tools that will make your sharing and monitoring easier. There are tons of tools out there to make your social experience better. Here are some of our favorites at 270net Technologies:
Sendible – Sendible is a social media publishing and monitoring platform. Easily create posts of all types, so you can build out your social media sharing calendar for weeks in advance. Sendible allows you to manage your business's profiles on a variety of channels – from Facebook to Delicious – from one dashboard. It also has Google Analytics built in, so you can easily see how your posts are faring without having to log into multiple reporting tools.
Feedly – Aggregate content relevant to your business from all across the web and easily share to social media with Feedly, an RSS feed platform. It integrates with some social sharing sites, such as Buffer, so you can share directly from your Feedly feed, or simply copy and paste links to posts into you social sharing site of choice. Feedly also is great for gathering recent content within your given field, allowing you to easily catch up on news and trends whenever you want.
Pexels – Search millions of royalty-free stock images to fit nearly every post with Pexels. Share the images as-is or use free image-editing software to crop, alter, or superimpose your own text onto the images for great graphic elements to go along with your posts.
Canva – To add text or other elements to those great images you found in Pexels, use Canva. Much of the site's functions, such as fonts, images, and editing tools, are free to all users, but you can upgrade to a premium version or pay a small fee to download special elements. Canva also offers tutorials and design courses for those looking to enhance their skills.
4) Focus on brand awareness & credibility, not sales or click-throughs
Though it can be tempting to go into social media marketing with the goal of increasing your sales, making every single post directly about your products or services can lose more followers than it gains. Users come to social media to learn, engage, and participate in a community. Focus on adding value to your potential customers' lives and you will create posts that people want to share. Make it a point to fill your feed with interesting, informative content, and people will remember you and your business. At 270net, our Digital Marketing team recommends a 3:1 ratio of high-value posts to sales posts. So, for every one sales post you share, share three informative articles, videos, or images. As Erik Qualman, author of Socialnomics says:

Don't throw water balloons at a porcupine -it's a waste of time. Your readers are looking for effective content. Which brings us to…
5) Share the right content
Be selective about what you post. Focus on quality content over quantity of content. Here are some types of posts that play well on social media:
Behind-the-scenes peeks – Have someone from your business snap photos on their phone as everyone goes about their day, then post them to social media. This works great for businesses that craft the products their customers buy, such as florists, accessory creators, and designers, or project-based businesses, such as contractors, painters, or interior designers.
Employee and/or customer profiles – Your potential customers want to get to know you. Introduce a member of your staff and include some fun or interesting facts with a photo. Consider doing something similar with your customers, asking them about why they chose your business and to give a small review of the service they received.
Blog posts – If you have a business blog (And if you don't, you should!), use social media to promote your blog posts. Schedule posts to share to your social media profiles shortly after they are posted, and re-share old posts every so often. This is a great way to add value while also driving traffic to your site.
Industry news – Your potential customers want to see that you are knowledgeable and keep on top of the latest changes in your industry. Share news articles or blog posts from other websites – even competitors – gives you credibility with your customers. Just be sure to carefully vet anything you share from another site for accuracy so you aren't passing along incorrect information.
Memes and GIFs – They're the best of both worlds: Visual content and humor. A quick search will produce memes for nearly every industry, or create your own and share away. Steer clear of inside jokes or jargon, if possible, so you don't alienate your audience. And, unless snark or profanity is already part of your branding, be wary of memes that incorporate these elements.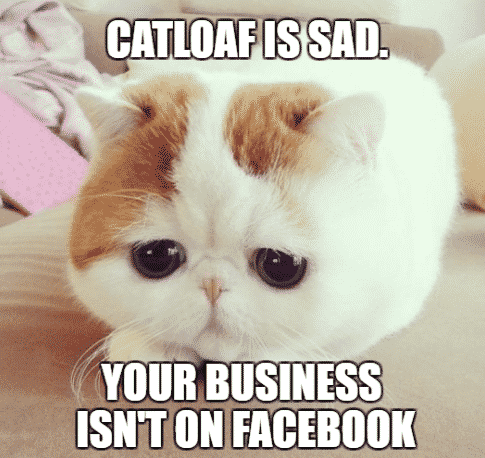 #makecatloafhappyagain #nosnarkjustcat #call270netforhelp
6) Use insights to check your direction
You wouldn't run a traditional marketing campaign without tracking your ROI, so why should you share on social media without seeing how your posts perform? Use each platform's built-in analytics tools to track views, shares, comments, and page likes, or use a social media posting tool such as Sendible to monitor your profiles in one place. Key metrics you want to track include:
Likes/unlikes – Monitor how many people have liked your page in a given time period, and see if a spike in new likes coincides with a particular post or type of post. Also see your unlikes or unfollows, and note whether they track with particular posts.
Shares – Shares and retweets mean you're creating content that people want to show to others and comment on. Monitor these to see if there are any trends in the types of posts people are sharing, what they are saying, and whether comments are positive.
Mentions – People sharing their own content and tagging your business is among the best that you can hope for on social media – Provided they have good things to say about you. Closely monitor your mentions and tags, responding to any expressed issues accordingly.
Demographics – Social media sites collect large amounts of data on their users – their ages, locations, professions, likes, political leanings – and much of this information is available for further targeting. If you have any inclinations about social media advertising, keep a close eye on your fans' demographics for future planning.
7) Don't be afraid to pivot
Sometimes, even the best-laid plans fall flat. Posts and campaigns that you think will produce a lot of engagement just … don't.
Use the data you gather in monitoring social media insights to determine when you need to change tactics. Pivoting isn't a sign of weakness; it shows that you are willing to admit when you've made a mistake and change course for the sake of your business. Take the lessons, learn from them, and move on to new things.
Social media is an incredibly effective tool in your business arsenal, as long as you do it correctly. If you go into social media marketing with no plan and don't keep track of how your posts are performing, you're throwing spaghetti at the wall to see what sticks.
The Digital Marketing team at 270net Technologies has years of experience developing and implementing compelling social media marketing strategies for businesses from various industries. If you want a dynamic, engaging, effective social media presence, partner with us today!