Why Your Website Pages Aren't Ranking (& How to Fix Them)
Posted on:
By: 270net Technologies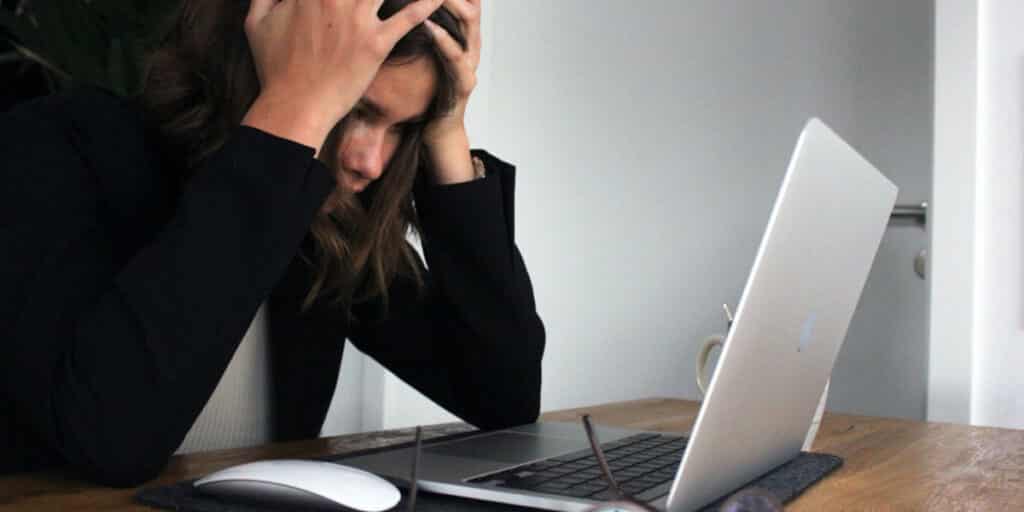 Performing well on Google is a delicate balance. You've got to have the right mixture of content to please your visitors and spot-on technical elements to keep the search engines happy. And, just when you think you've got the balance right, suddenly you find that some of your pages aren't ranking as well.
While it's never good to see pages suddenly drop in rankings, this isn't a cause to panic and overhaul your entire website. In fact, doing that can cause your rankings to drop even farther.
9 Reasons Your Website Pages Aren't Ranking Well
Take a step back, figure out why specific pages are losing rankings, and then work to fix the problem at hand the right way to avoid any further issues with Google.
Here are 9 common reasons you may see your website pages' rankings take a dip – and how to fix them:
NoIndex Tags on Important Pages
If Google can't "see" your website's pages, they can't be indexed in the search results. And when your pages aren't indexed in search results for specific keywords, your rankings will fall and so will the traffic to those pages.
A "noindex" tag in the <head> code of a webpage signals search engines that they shouldn't index that page. These tags can be added in during the development of your website and just never get removed.
Some content management systems (CMS) such as WordPress also have the option to prevent search engines from crawling certain pages, including shopping cart pages or those with sensitive information. This option can get accidentally selected and cause issues for your rankings.
How to fix it: If you uncover pages that have a "noindex" tag or option selected, it's important to remove the code as soon as you notice it. You may not feel comfortable removing this code on your own, so hiring an SEO or web developer to audit and fix any errors on your website may be beneficial.
Google Can't Crawl Your Pages
Similar to pages that include the "noindex" code, pages that include "Robots.txt" block them from being crawled by the Googlebot.
And if the Googlebot can't crawl your pages, it can't determine what content you're presenting to your visitors. This means your pages won't show up in the search engine results pages (SERPs) and you won't get the clicks your site deserves.
How to fix it: If an audit of your website turns up pages with "Robots.txt" on them, remove the code (or pay someone to do it if you're not comfortable) so the bots can begin crawling your pages again.
You've Got Bad (or No) Backlinks
Having your website linked to from other sites is one of the signals Google uses to determine whether the information you present is helpful and relevant for visitors.
Not having any links from other websites, or paying for a bunch of links from low-quality sites, signals to Google that you're not offering the helpful, important, relevant content on your website and it shouldn't be shown to searchers. Even if everything else you're doing on your website is spot-on and you really are providing great information, not having a solid backlink profile can cause your rankings to tank.
How to fix it: If you don't have any backlinks, work to build high-quality, relevant links from websites that will be seen as an authority and can boost your search rankings.
You're Not Prioritizing Search Intent
Creating content based on a keyword is valuable, especially if you want to improve your rankings for that particular keyword. However, if you're not also creating content with the searcher's intent in mind, your website will fall flat.
Say you're trying to rank for "how to choose a roofer." You've integrated that keyword in your sales pages, tossing it in wherever you think it makes sense.
Your competition, on the other hand, has created blog posts and other content that give readers real, practical tips and strategies for how to choose a roofer. They've provided helpful, relevant content with search intent in mind and are outranking you for the keyword "how to choose a roofer."
Simply writing content for the sake of ranking for a keyword is going to be a waste of your time and effort. Instead, you must also take into account the reason why someone is searching for that keyword and build your content around showing them the solution to that.
How to fix it: Use SEO auditing tools to look at the keywords you want to rank for and any content that's currently ranking for them. Analyze that content to see what they're writing about, how their pieces are structured, and how that content differs from what you're offering. Update your content accordingly.
You Have Duplicate Content
When two URLs have essentially the same content, especially when those URLs are both on your website, Google chooses only one version to display to users. This is called the canonical version, or the master copy or source URL.
If you don't add a canonical tag to the page you want to display in Google, the search engine chooses which copy it will display to searchers. Often, this leads to Google prioritizing the page you don't want to rank.
You can find if your site has duplicate content with tools such as Siteliner and Copyscape.
How to fix it: The best practice is to remove duplicate content. However, if that's not possible (such as if you've got multiple products with just slight variations that each need their own page), add the rel=canonical attribute to the <head> section of the page you want to mark as canonical.
You've Gotten a Google Penalty
Sometimes, a sudden drop in rankings can be caused by a manual Google penalty. This is only likely to be the issue if you've done something in an attempt to manipulate Google, such as spamming, hiding text, or stuffing keywords.
If you have been hit by a penalty, you will be alerted by Google and you can check the issue by logging into Google Search Console. Note: You must claim your Google Search Console to monitor for penalties, and you'll be alerted in Console if any are lodged against you.
Also, new algorithm updates from Google can lead to less severe penalties if your website does something that's no longer considered best practices. Common reasons for these sorts of penalties include low-quality content and unnatural links.
How to fix it: In the case of a manual Google penalty, you first need to determine what's causing the penalty and then fix that specific issue.
For algorithm update penalties, you'll need to look at making sure your content is high-quality, in-depth, and prioritizes search intent over just ranking for a keyword. Also, check that your backlink profile isn't full of spammy or low-quality links.
You're Not Optimizing for Your Location
If you run a business that serves customers in a specific geographic area, you must optimize your website for your location or you won't make any headway with rankings.
Search results vary based on the physical location of the searcher. So, someone searching for "coffee shops near me" in Chicago is going to see the results closest to them and not be shown coffee shops in New York.
When you don't optimize your website for your particular geographic area, you're missing out on capitalizing on these hyper-local searches and that can cause you major issues with visibility.
How to fix it: Always optimize your website with local SEO best practices in mind. This includes using location-specific keywords, claiming and optimizing your Google My Business profile, and utilizing local listings to help Google understand where your business is in relation to users so it can show you when it's relevant.
Your Site Isn't Updated for Page Experience
A major ranking factor with Google is adherence to the Core Web Vitals. These focus on a site's page load speed, visual stability, and interactivity.
If your website isn't updated for Page Experience (one of the Core Web Vitals), your ranking could suffer.
How to fix it: Carefully audit your website to ensure that it prioritizes user experience, including making sure that content is logically organized, internal ranking structure is solid, and your content is easy to read on the page. If you aren't confident in handling this yourself, consider working with an SEO professional to get your site on track.
Your Website Is Too New
It takes a while for the bots to crawl and understand new pages of a website, and entirely new or fully redesigned websites take even longer. If you're not seeing your website showing up in search engines and it's only been up for a few months, it may just take some patience.
How to fix it: Time is the main factor in gaining rankings following a new website launch. However, to speed the process along, you can submit your sitemap to Google to ensure the search engine has all the information it needs to properly crawl your site.
You can do this in Google Search Console and upload your website's sitemap in XML, text, RSS, mRSS, or Atom 1.0 formats.
Your Partner in Climbing the Google Rankings
Getting to the top of the Google rankings isn't easy. It takes planning, know-how, and consistent work that many small business owners just don't have time for. If you're looking to make a splash with your online presence but need someone to take the day-to-day tasks off your hands, let 270net Technologies help. Our team of SEO professionals can handle everything from strategy and content to technical SEO and reputation management. Contact us today!