Small Business SEO: Optimizing Your Google My Business Page
Posted on:
By: 270net Technologies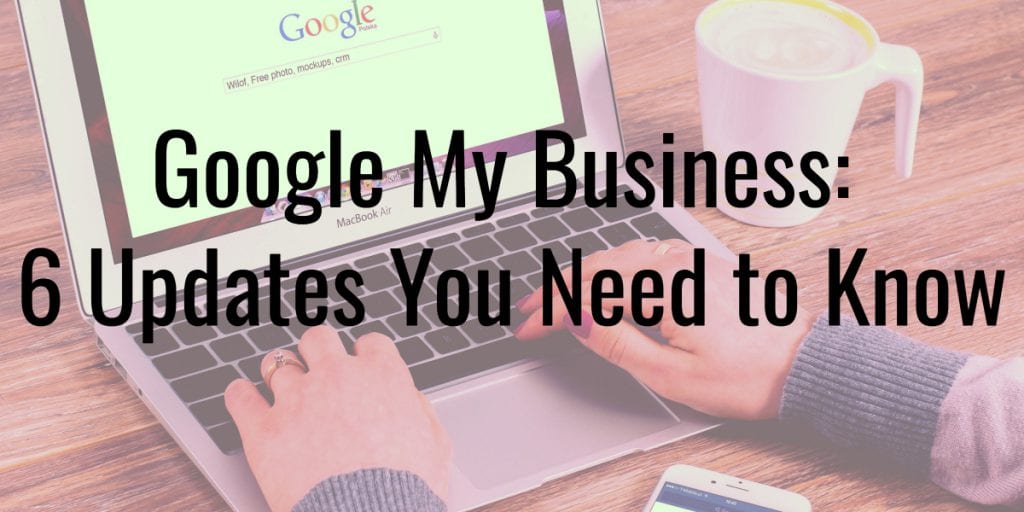 Your Google My Business listing is among the most important first steps you can make in creating your digital footprint. Claiming and optimizing this listing means your potential customers can find you much more easily than if you relied simply on your website.
Google recently added several updates to its Google My Business listings that offer local businesses that take advantage of them the opportunity to stand out from the crowd of competitors. Here are 6 Google My Business updates you need to know: 
Service Listings
Inside your general Google My Business listing, under Information, you now have the option to add services:
Here, you can add service categories your business offers (Windows, Siding, etc.), pricing for each individual service (Window Repair, New Window Installation, etc.), and a description of the service. 
This allows your potential customers to see, without ever leaving Google, if your business offers the product or service they're looking for. This makes the search experience better for the user, which is something Google's always looking to improve. And, as long as the information in your Google My Business listing matches the information on your website, Google is going to be happy.
How you can use this: Log in to your Google My Business account and, at the very least, get your services categories added into your profile. Even better is to add individual services and a description, as well as the pricing. If you're a custom-quote business, don't worry about adding the individual prices; just having the services listed is enough.
Questions & Answers
The Questions & Answers feature is a user-generated set of queries about your business. These can be anything, from specific questions about your products and services, pricing, etc., to questions directly related to an individual person's experience.
Because the questions asked here are from real customers, much of the information requested may not be on your actual website. Additionally, the questions may alert you to new products, services, or features you can add to your business offerings, ultimately helping your business.
How you can use this: Anyone can ask or answer these questions, so you'll want to keep an eye on your Google My Business account to see if you have any new questions that need to be answered. Also, monitor the provided answers frequently to make sure answers that other users may provide are accurate. If you feel someone is abusing your Questions & Answers feature, check out the Google My Business forums for help.
Booking
Allow customers to visit your booking or reservations link directly from your listing. This is another way Google wants to create the most streamlined search experience possible for users.
You can find the space to copy the link to your bookings in the Information portion of your Google My Business account, right under your website URL.
It creates a hyperlink right inside your listing, so users can click on it and are taken directly to book an appointment or reserve a table.
How you can use this: If you are a service-based business, such as a masseuse or salon, adding this feature is a no-brainer. Same for restaurants. For many other businesses, such as repair and home services providers (painters, plumbers, etc.), allow people to schedule an appointment easily. If you don't already have a scheduling feature built into your website, set one up and connect it to your Google My Business account.
Messaging
Similar to activating the Messenger function on your business Facebook page, the Google My Business Messaging function allows users to send you messages directly from your Google My Business listing. All it takes is clicking a button and entering a phone number and you're all set up.
How you can use this: There is no business that shouldn't utilize this feature. It makes contacting you easier for your potential customers, which can help expand your business. We recommend that every business activate the Messaging feature ASAP.
Small Thanks
Small Thanks is a great way to build your content for social sharing and to connect your online and offline worlds. The program automatically generates posters, postcards, and social media images based on your real user reviews.
You can download your customized toolkit and change colors, styles, and reviews. or download it as-is from Google. Print copies also are available directly from Google for your in-person use.
How you can use this: Small Thanks graphics are a great way to promote those great user reviews you've gotten, or encourage current customers to leave a review. You also can generate a video that incorporates your reviews, upload it to your YouTube channel, and share with your business social network. Like Messaging, this is a new feature we recommend all businesses make use of because of the possible powerful return on time investment and ease of use.
Posts
We touched on this feature much more in-depth a few months ago. Since then, its use has grown, being used by many businesses to advertise specials, features, and news. These social media-style posts appear within your Google My Business listing and only last a few days.
Like when we first posted about it, we still don't know how the Posts feature impacts rankings, if at all, but we would venture a guess to say that its use doesn't hurt your rankings any.
How you can use this: Use Posts to highlight specials, sales, or news. Because these appear inside your Google My Business listing, make sure each post you create has a photo, gif, or video to catch user attention.
Need Help Optimizing Your Google My Business Listing?
 

At 270net Technologies, we live and breathe all things digital marketing. We have managed the online listings for dozens of clients, making sure they can be found by potential customers. Don't have time to handle your Google My Business and other off-site citations yourself? Give us a holler and we can help you out!

Tags: business listing optimization, google my business, local seo, off-site SEO, SEO