Correcting Your Business's Online Listings: Use Yext or Optimize Manually?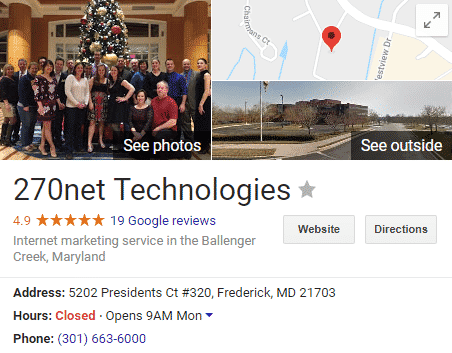 Online listings are a hot button topic, and this has been our most read blog post over the last three years!  When this blog was first written, local listings were the basis of establishing your digital footprint – and they still are. However, the listing landscape has changed and the big players in the listings world have also changed. So, welcome to 2018!
Accurate Information + Positive Reviews = Excellence
Google My Business, Yelp, Better Business Bureau, Angie's List, Bing Local – the web is full of listing and review sites such as these. Your business may already be included in these directories, and your customers and potential customers are finding you there. The listings contain information about your company including your business name, address, phone number, website, hours, description, logo, reviews, and more. The two questions are: Is the information about your business correct? Does this information show off your business in the best light?
Oftentimes, we only receive inquiries for help when a customer gets a bad review on Yelp or Google; they want damage control. The thing is, your online reputation encompasses much more than just reviews. All of the listings across the web should contain accurate, consistent information so that, regardless of how or where someone finds you, they can reach you immediately.
There are a number of different ways you can go about checking, correcting, and optimizing these business listings. They boil down to these 3 options:
Automated System – There are a number of automated systems, the most popular of which is Yext. The problem with an automatic service is that it corrects them all "automatically." There are typically a lot of errors and nuances within each listing that can get skipped or overlooked by automated systems. For example, if you run your business through their free diagnostic tool, you will see that it asks for your business name and phone number. What happens if you have more than one phone number, more than one name (i.e. "270net" or "270net Technologies"), or more than one address? They all get flagged as "Incorrect" if it does not match exactly the one you typed in. The problem gets worse when you pay them to "fix" all of the listings and you fulfill your contract.  Guess what?  They take back their updates. You read that right. You don't own your listings. Unless you feel like paying monthly eternally for healthy listings, this might not be your best bet.
Manually In-House – Let's say you already have a good quality reputation and your only goal is to work on correcting the information on these listings. You or a team member at your business could absolutely work through these listings in your spare time. As you find listings, look around the page for a small link or button that says, "Are your the business owner?" or "Claim this listing." Each site is a bit different, but the steps typically include a verification method (to make sure you really represent the business), and then a series of questions to fill out. It is very important that whoever does this for you keeps detailed records of login information for each account so that you can update them in the future as needed.
As Part of an Ongoing SEO Package (Starting at $425/mo) – 270net has worked with businesses of all types and sizes to achieve the best, most accurate, and most robust online presence possible as part of our ongoing SEO packages. From small local businesses to nationwide chains, we know how to fully optimize listings to get the most bang for your buck out of each and every account. As part of our ongoing SEO packages (we do not offer listing services as a standalone), we build and repair some listings each and every month. Studies have shown that hand-built citations are crawled quicker and in greater numbers. You won't have to spend time worried about your listing health – we've got it. And while we're doing that, we're optimizing your website and moving it to the top of Google. Starting at $425/month, we'll build listings, craft unique content, and ensure that your brand's best is all that the world sees. It's a win-win!
Seeking affordable, simple, straight-talking SEO services? With 270net, you'll know exactly what to expect monthly with our easy-to-understand services. We promise you won't find a better value anywhere else. Highlights:
Our team is in-house. This one's worth repeating: ALL of our SEO practitioners are our employees. It's our promise to you that we'll never outsource your work.
Our team is well-trained. Everyone is Google certified and well trained in 100% white hat SEO.
We don't buy backlinks. If you're promised backlinks as part of your SEO package, run away. Risky backlinks might help in the short term but always are a detriment in the long-term.
Our writers are ridiculously good. We've got the best around. Content improvements should always be the foundation of solid SEO. You'll find that here.
We know small business. We started out as one ourselves, 17 years ago in the basement of a townhome. We understand the commitment, drive, and struggles that you face. We're here for you.
You own your SEO. This is the most important one on list. Any time you talk to a marketing company, you need to ask the question: "Do I own the content, listings, and optimization that you create for my business each month?"  Many companies out there treat SEO as a rental service – you keep the content/landing pages/optimization

only as long as you continue to work with that company

.  We don't do that. When you pay us to do SEO work, the work that we complete belongs to you.
Ready to get started? Chat with us today on our website (the bubble to the right – we're nearly always available) or see below for detailed info!
2 Responses