Why Your Website Needs an "About Us" Page – And How to Write a Great One
Posted on:
By: 270net Technologies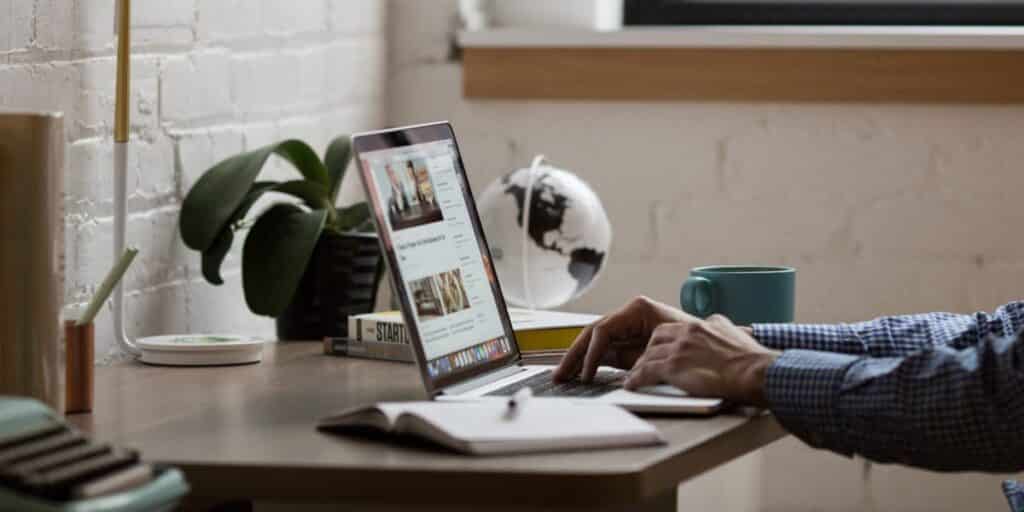 Now, more than ever before, customers are interested and invested in the people behind the companies they're doing business with.
And, short of combing through a company's social media profiles for glimpses of the people who work there, many customers turn to the About Us page on a website to give them vital information about a company's history, its founders, and its values.
If your business's website doesn't currently have an About Us page, you could be losing potential customers. Adding this page to your site gives your customers a peek behind the corporate curtain, so to speak, and gives them confidence in the people with whom they're spending their money.
Here are reasons why your website needs an About Us page, and how to write a great, attention-grabbing page:
5 Reasons Your Website Needs an About Us Page
Your website's About Us page serves a variety of purposes for both you and your potential customers, including:
Builds Trust
Consumers want to know who they're spending money with, and whether they can trust that the people they're paying really can do what they're promising.
Your About Us page shows your customers the faces behind your products and services, and helps them trust you and your work. Additionally, by giving your customers the story of your company's founding, including how many years you've been in business and any awards or accolades you've received, they know that you're in it for the long haul and you won't just disappear as soon as their payment clears.
Tells Your Story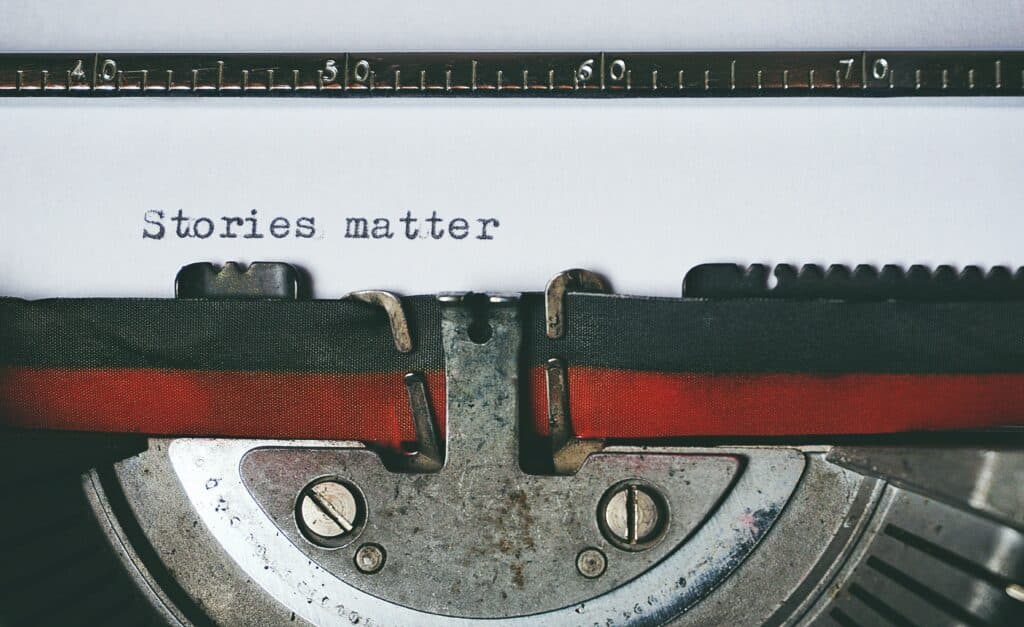 Everyone loves a good brand story, but that story has to feel authentic.
You can wrap your company's founding in all the snazzy language and buzzwords you want, but if the story you're telling doesn't resonate with your visitors, it's not going to do any good.
Using your About Us page to tell the real story of your business, whether it's that you grew up in the industry and inherited the family business, you experienced a struggle and found a way to make life easier for others, or you just really have a passion for the work you do, gives readers a way to connect with you and your journey. And your story doesn't have to be one of hardship to be effective; as long as you're honest about the details.
Gives Them Reasons to Choose You (& Not Your Competition)
Your About Us page is just another opportunity for you to tell your potential customers what they can expect when they work with you.
But, unlike the rest of your website, your About Us page is allowed a little more personality and spice. You can take the page as a chance to give visitors a peek into you, your employees, and what it's like to do business with you, separating your brand from all the others.
Answer Questions About Your Business
When a visitor lands on your website, chances are good they're either arriving on your Homepage or a page detailing one of your products or services.
This page may be enough to answer their questions about the specific thing they're looking for, but it doesn't likely tell them everything they want to know. Whether your potential customers are looking to suss out your company values, whether you're family-owned, or get an idea of how many employees you have, your About Us page can give them all this information.
And with this information, these potential customers can make better, more informed decisions, leading to increased customer satisfaction long-term.
Evoke Emotions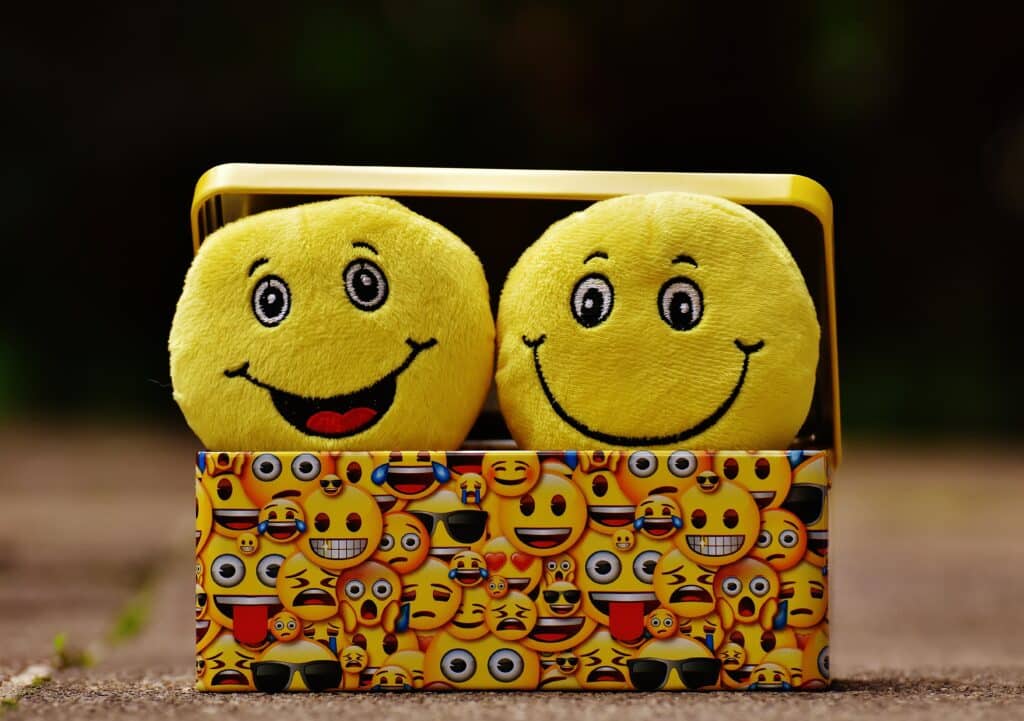 Everyone loves a good human interest story, and if you've got a solid story to tell about the founding of your company, you'll get a response from customers.
Using your About Us page to tell the story of your business journey – and all the emotional ups and downs that came with it – is a great way to make an emotional connection your visitors will remember.
Just be careful not to lay it on too thick; make sure any of your emotional impact is genuine and relevant to the story.
How to Write a Great About Us Page
Now that you understand the importance of your website's About Us page, it's time to start writing one that will draw in visitors and get you more business.
Here's how to write a great About Us page for your website:
Provide Basic Information
Step one of writing an About Us page is to provide all the basic information your customers need to do business with you.
Begin by explaining exactly what your business provides or creates. You also want to include your physical location, hours, phone number, and email. This is important to motivate potential customers into finding your services and making the move to visit or hire you.
This information doesn't have to be front and center in the bio itself. If these basics interrupt the flow of your page, you can put the contact information to the side or in the footer of the About Us page.
You may also want to include your business model and how the products are made. Anything that makes your business stand out should be included.
Are your products made by hand? Do you use recycled materials? Do you hire veterans?
Any little tidbits like these can give customers a look at the inner workings of your business.
Share Company Values & Mission
Now that you've covered the what, think about the why. As in, why should a customer trust you with their time and money, and not your competitor?
In your About Us page, include the core values and guiding mission of your business. To write this, ask yourself why you started the business in the first place, and what niche you fill.
Emphasize the values that appeal to your target audience.
For example, if your business is aimed toward legal professionals, share your strict attitude about punctuality and sophistication. If your business is aimed toward new parents, highlight the importance of family, safety, and education.
Use Facts & Quantities
The About Us page is not the place for buzzwords or bold claims. Customers find this repetitive and vague – and inauthentic – so save the hype for your Homepage.
Instead, rely on facts and quantifiable proof that builds trust with potential customers. For example, "Over 150 options to choose from!" is a lot more effective than "Plenty of options available!"
Don't be scared to brag a little,either.
After all, you're trying to convince the customer to choose you over all other similar businesses. If your products last longer, or your services are completed quicker, or whatever that extra leg up may be, show off the data!
Remember, specifics are more convincing than ambiguous claims.
Show Off Any Credentials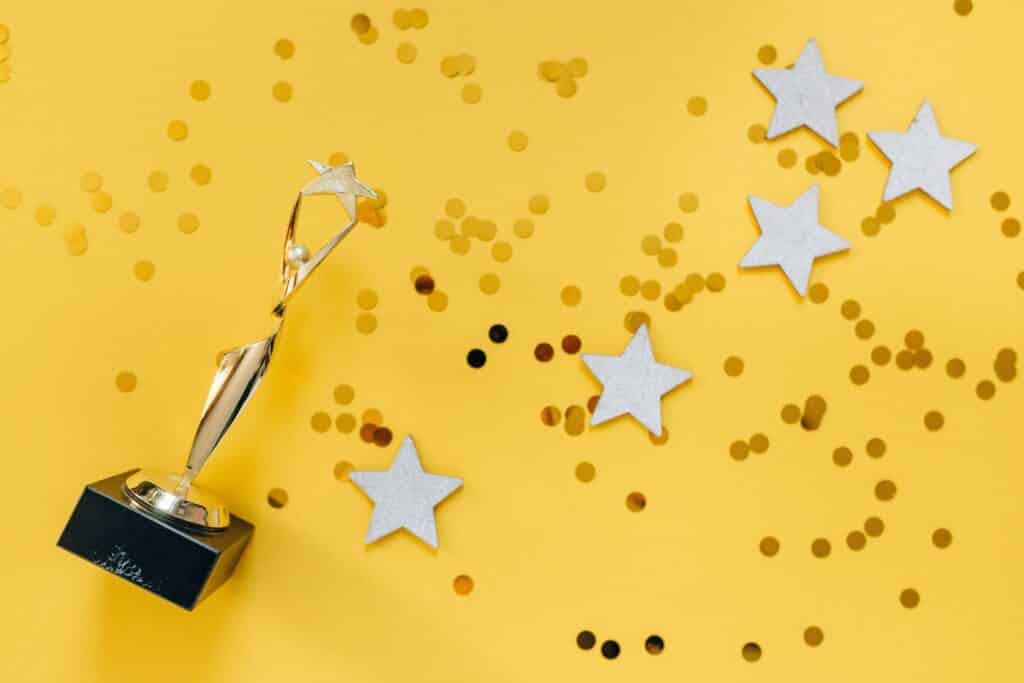 Customers want to know about any credentials, awards, or certifications you hold. This is especially true for services which require state or national licenses to be legitimate.
Also share any shoutouts you've gotten in local news or on blogs. Any awards you've received from small business promoters, such as Angi, should also be included.
This is an important step to building trust and credibility for your business. If you don't have any relevant credentials to share, consider adding a testimonial section for praise from previous clients.
Include Photos
As they say, a picture is worth a thousand words. This is why your About Page is never complete without a few pictures.
People want to see your business in action, so to speak. This includes photos of the products being made or services being completed.
Be critical of the background and setting of the photos, and use pictures that show off your professionalism. If you sell food, for example, customers want to see a clean and organized kitchen in the background.
It is also a good idea to include photos of yourself and your team. This adds a personal aspect to the business, and it gives customers an idea of what to expect when they meet you.
Tell Your Story
Your About Us page is an opportunity to tell your story, whether that story is about you as a business owner or about your business and its founding.
Anything that can help give your visitors an idea of who you are as a business, what you value, and what you offer them is valuable. Use this as an opportunity to make a connection with potential customers, making them want to do business with you over someone else.
Don't shy away from parts of your story that include struggle, either. Everyone loves a great redemption arc, and if you've had to overcome challenges to get your business where it is today, shout that from the rooftops!
Full-Service Digital Marketing for Businesses
Your website is one of the primary ways you attract new customers. Whether you don't have the time, the knowledge, or the energy to get your website where it needs to be, 270net Technologies can help! We offer full-service digital marketing services, from web design to website maintenance, content strategy to ongoing SEO, to small- and medium-sized businesses everywhere. Contact us today for a consultation!