Should I Respond to Bad Reviews? What About Good Reviews?
Posted on:
By: 270net Technologies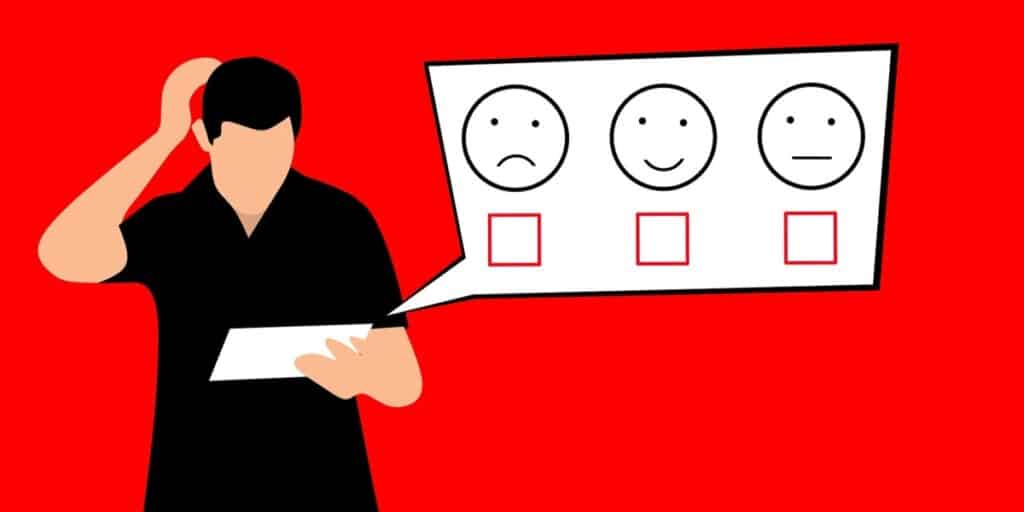 Online reviews are an important part of your business' ability to build credibility and trust among potential buyers.
But you can't be absolutely perfect all the time. And that means that, by collecting reviews, you'll inevitably get some bad reviews along the way.
One of the best tools you have against letting a bad review negatively impact your business is responding to the reviewer on Google. This doesn't mean you get to attack the reviewer and call them names; instead, you need to respond carefully to address the issues the reviewer raises and offer a path forward.
Why Is It Important to Respond to Reviews?
Many businesses don't respond to reviews. They've got a lot going on and, for many people, even getting a review in the first place feels like a win.
Not responding to reviews you receive, especially negative ones, is one of the biggest mistakes you can make.
Responding to reviews allows you to engage with your customers and may even help you turn unhappy customers into advocates of your brand. It also helps you maintain connections with customers who already are happy with your business.
The data backs up the idea that it's important to respond to reviews: Harvard Business Review found that companies that regularly reply to reviews results in overall better ratings.
Review responses also help you rank better on Google. And, as one of the more accessible and easy tasks that can help your SEO, not responding to reviews is a huge opportunity wasted.
It's important for you as a business owner to respond to all the reviews you receive, not just the negative ones. Try carving out some time each week to read and respond to new reviews your business has received.
To save time, you can create some templated responses that you just edit slightly based on your needs at the time. (Read on: We'll give you some templates you can use so you don't have to create your own!)
How to Respond to Negative Reviews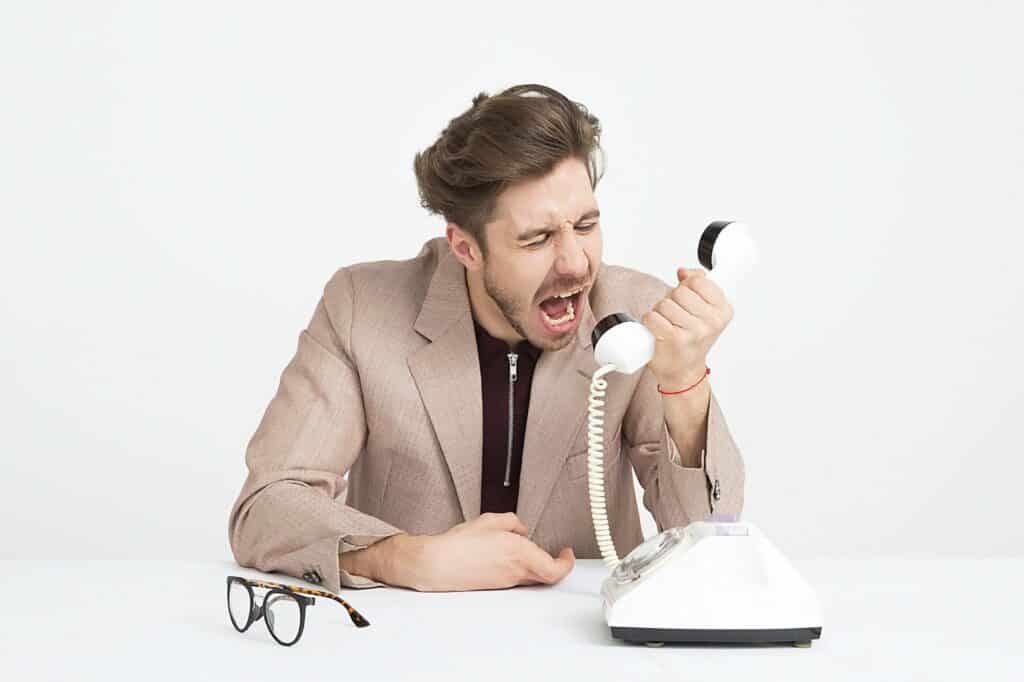 Getting a negative review is never easy. And a lot of business owners have a knee-jerk response to negative reviews, wanting to immediately find fault with the reviewer's perception of the situation.
But negative reviews can serve a really important purpose for your business. They're an opportunity for you to showcase your customer service skills.
If you respond calmly to a negative review and try to work through the problem with the customer, anyone reading the review can see that you make an effort to ensure all your customers are happy and you attempt to right wrongs.
Here are some tips for responding to negative reviews:
Pause for a Deep Breath
Never go with your first reaction when responding to a review.
If you really have to get your frustration out, open up a blank Word document and type your knee-jerk response. Then delete it.
Take some time to cool down and think about how you want to respond to the review. Just remember that a negative review doesn't necessarily have to be a bad thing for your business. But what can be bad for your business is a negative perception caused by you angrily responding to a review.
Start with "Thank You"
While you may not feel particularly thankful for the negative review, it's important to always thank a customer for taking the time to leave feedback.
Get to the Root of the Problem
Carefully read the customer's review and determine the main cause of the complaint.
Were they dissatisfied with the quality of the product or service? Was one of your employees rude to them? Did you take too long to respond to their questions or concerns?
Determining the issue that prompted the negative review allows you to work behind the scenes to fix it.
Take It Offline
Don't let the review become a never-ending back-and-forth between you and the customer.
Instead, leave a phone number or email address where the customer can reach you to further discuss the issue and reach a resolution. If the customer contacts you, work with them to fix the problem. If they don't contact you, at least you tried.
Templates for Responding to Negative Reviews
If you aren't sure how to start responding to negative reviews, don't worry! Here are some templates to get you started:
Thank you for bringing [issue or problem the customer experienced] to our attention. We pride ourselves on doing everything we can to make our customers happy, and we clearly fell short in this case. I want to make sure you get the attention you deserve as a valued customer. Give me a call/email at [phone number/email address] when you have a chance.
Thank you for your review. We're sorry to hear about your experience at our business and we'd love to make things right. Please give us more details at [phone number/email address] so we can make sure this problem doesn't happen again.
Thank you so much for your review. We work to make sure all of our customers have great experiences. It's clear we didn't accomplish this goal, and we'd like to apologize. We'd love some more feedback from you so we can further improve as a business. Please give us a call/email at [phone number/email address] so we can discuss this issue with you further.
How to Respond to Positive Reviews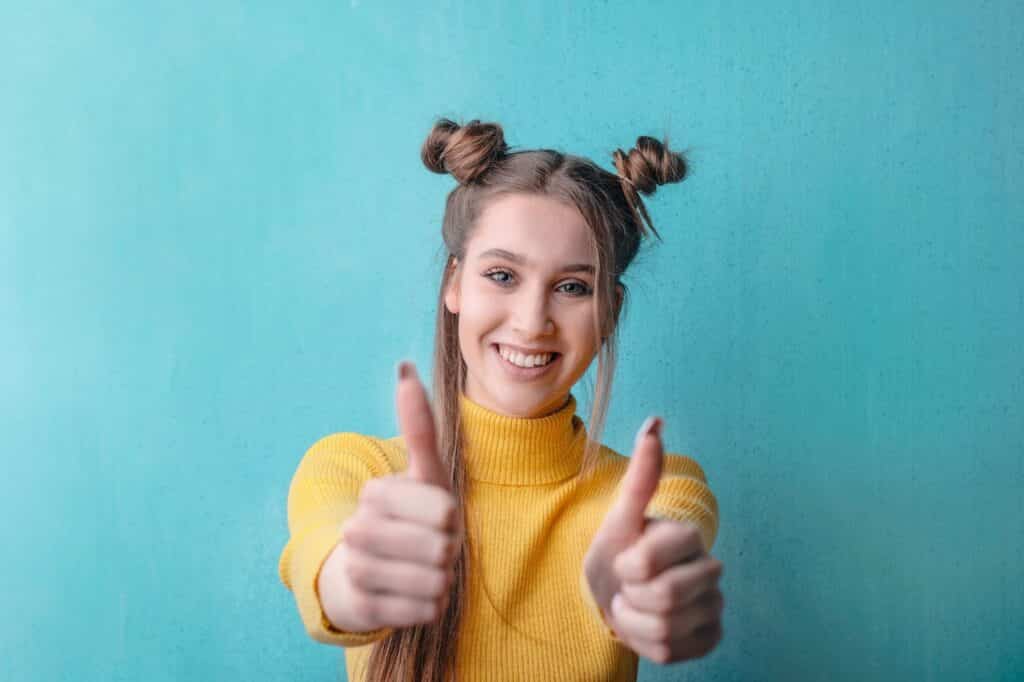 Taking the time to respond to even positive reviews shows your customers that you take feedback seriously and spend time reviewing what people are saying about you.
Here's how you can respond to a positive review:
Say Thank You
As always, first thank the customer for taking time to leave you a review.
Encourage a Repeat Visit
Tell the customer they're always welcome to come back to your business. This is an easy way you can build customer loyalty and show potential customers that you are running a company that values serving happy customers.
Keep It Short
There's no need to write a ton when thanking a customer for a review, but it's OK to add some details about the customer's visit if you remember them.
Do your best to edit your response down to a few sentences. The shorter your response, the more likely people are to read it.
Templates for Responding to Positive Reviews
Save these templates on your computer or phone so you can quickly and easily respond to positive reviews:
Hey [Customer Name]. Thank you so much for your 5-star review! We're glad to hear about [positive experience customer mentioned in the review] and we hope to see you again soon.
Thank you for the 5-star rating. We are so grateful you have chosen [business name]. Reviews like these are why we're so often called one of the best [business categories] in [city name]. Hope to see you again!
Hey [Customer Name], thanks for the positive review. We value all customer feedback and we're happy that you enjoyed [experience customer mentioned in review]. We hope that you decide to come back to [business name] soon.
How to Respond to Reviews with No Text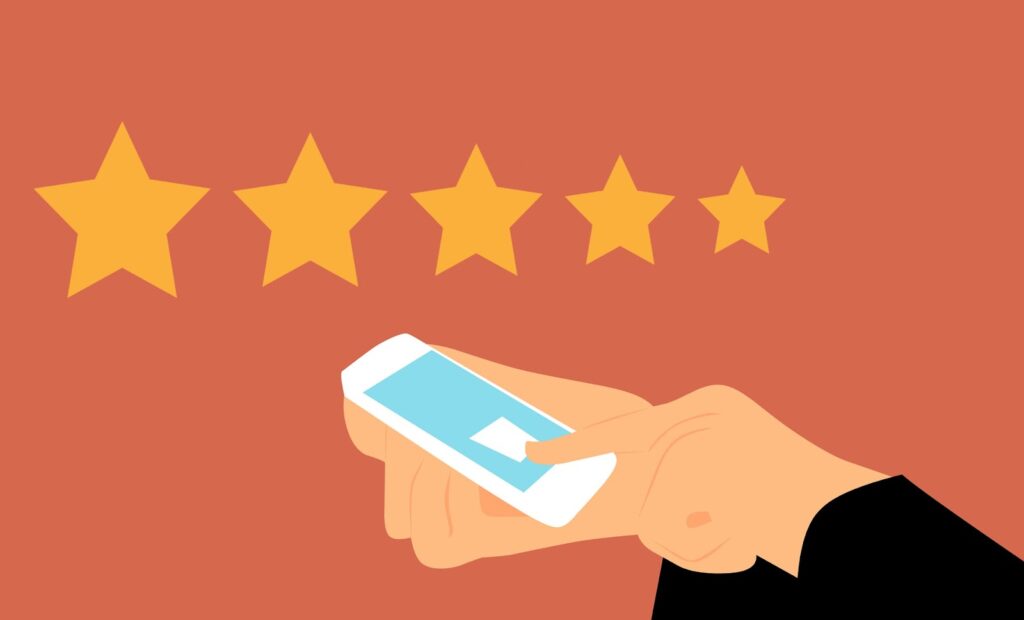 Sometimes, customers will leave a rating without actually leaving a review. You still need to respond to these reviews!
If the No-Text Review Is Positive
Here are a few templates you can use if a no-text review is positive:
Hey [Customer Name], thank you for the review. Hope to see you again soon!
Hi [Customer Name], glad you enjoyed your experience at [Business Name]. See you soon!
Hi [Customer Name], I appreciate the good review. We work hard to create good experiences, and feedback like this makes it all worth it.
If the No-Text Review Is Negative
Here are some ways you can respond to a negative review with no text:
Hi [Customer Name], we'd like to apologize for your negative experience. Clearly, we fell short of the mark here. Please call us at [phone number] so we can make this right.
Hey [Customer Name], thanks for your feedback. While we apologize for your bad experience, we hope we can use this to improve in the future. Please send us an email with more details to .
Hi [Customer Name], thank you for your review. We appreciate hearing from all of our customers, though we're sorry our service was not up to our usual standards. Please contact us at [phone number] so we can help make this experience right.
How to Respond to Neutral Reviews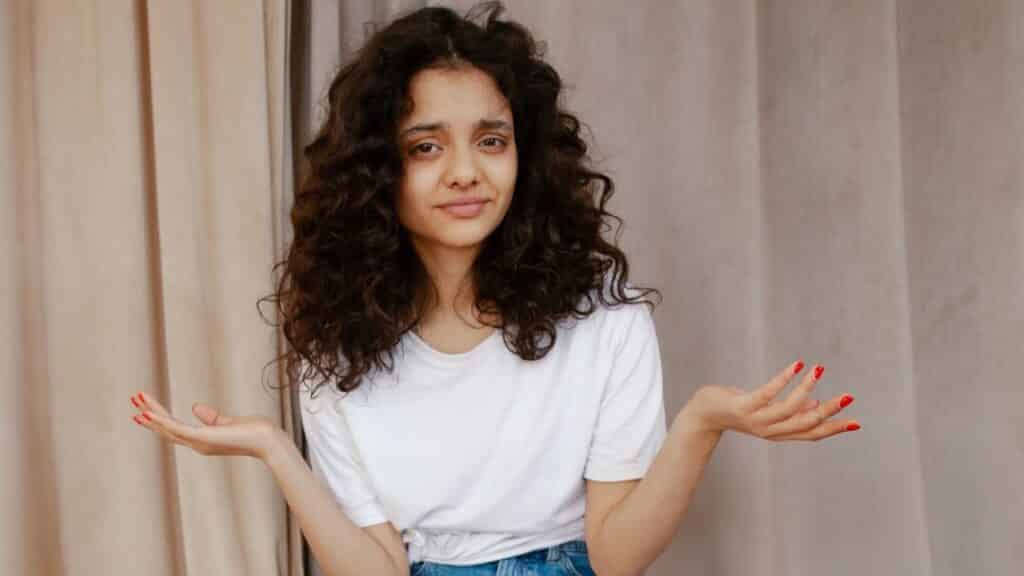 Responding to a positive or negative review is pretty clear-cut, but what about those reviews that are neutral?
A customer that leaves a review with 3 out of 5 stars obviously had an experience that included both positive and negative aspects. Your response should incorporate elements of a response to a positive review and a response to a negative review.
Here's some guidance for responding to neutral reviews:
Say Thank You
We can't stress this enough: Always start your review responses with a quick "thank you!"
Emphasize the Positive
If your customer gave you a neutral review, chances are there was something positive about their experience. In your response, be sure to start by reinforcing the positive parts of their visit.
Address the Negative
Because they didn't give you a full 5 stars, there's a likelihood the customer had some sort of negative experience. Just like responding to a negative review, work to understand the customer's complaint and assure the individual that such a failure won't happen again.
Move the Discussion Offline
It's important to try to make things right with a customer without getting into a very public back-and-forth.
Leave a phone number or email address with an invitation to the customer to reach out to you to further discuss their experience.
Templates for Responding to Neutral Reviews
Here are some templates you can use when responding to neutral reviews:
Thank you for your review. We're glad to hear you appreciated [positive aspect of the review], but three out of five is less than we aspire to be! Please contact us at [phone number/email address] so we can get to the bottom of this.
Thanks for the feedback. Since we're always striving for excellence, we're sorry to hear that you had only an average experience. Please call us at [phone number] so we can find out how we can best improve for next time.
We're grateful to you for letting us know about [positive experience]. I also want to express my thanks to you for mentioning [negative experience]. These kinds of comments are what helps us improve as a business. Please reach out to us at so we can understand what we could be doing better.
How to Respond to Google Reviews
Google is the most likely place where you'll receive customer reviews, and it's the place you'll want to keep a close eye on for new reviews.
Here's how to respond to your Google reviews:
Sign in to your Google My Business account at business.google.com.
In the left-hand menu, click on "Reviews."
Under the "Haven't replied" tab, you'll find all the reviews you've received but haven't replied to. Find the review you want to reply to and click the "Reply" button with the arrow.
Type your review, proofread it for errors, and click "Post reply."
Responding to customer reviews doesn't have to be in-depth or time-consuming! Once you get the hang of using review templates and how to properly respond to different types of reviews, it can be an easy part of your weekly task list.
Reputation Management Services for Small Businesses
As a small business owner, you're juggling a lot of different tasks. Why make managing and responding to reviews one of them?
At 270net Technologies, we offer reputation management services geared toward small businesses. Our team monitors your new reviews and, with your minimal input, responds to them to help you show customers you care about their feedback. Contact us today to learn more!