New Website Launch: Full House Auction
Posted on:
By: 270net Technologies
Recently, our website design team completed a fresh, new website design for Full House Auction.
They've been a long-time 270net customer and wanted to upgrade their site while also re-focusing it on the portions of their business that are more prominent in 2022.
Here's what Full House Auction's site looked like before our redesign process: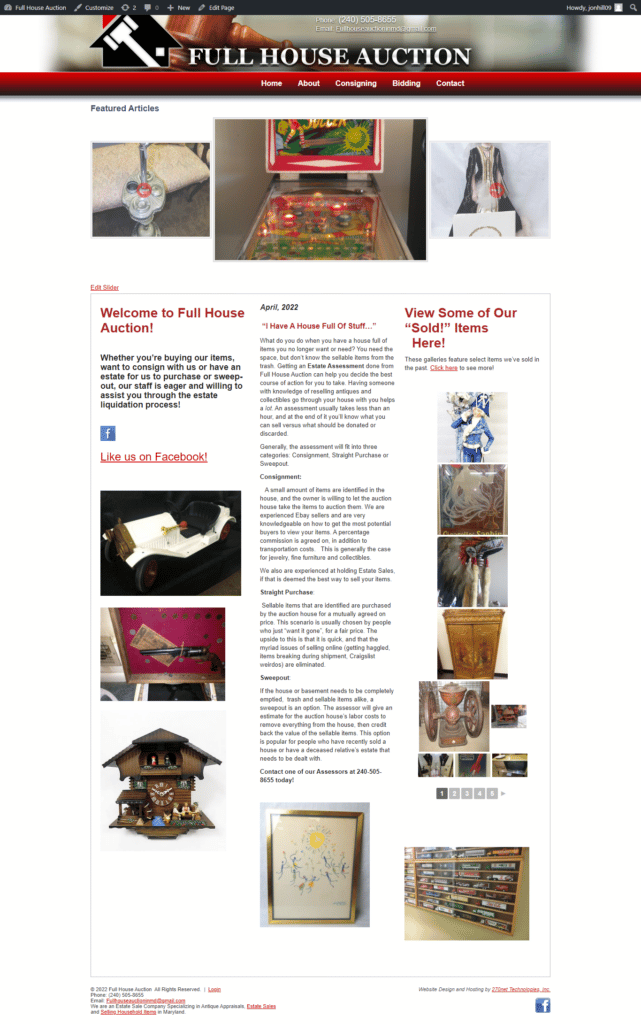 This website was crowded with images of different sizes and lacked a strong CTA. Visitors couldn't easily find the information they needed, nor did they know where they should go to learn more about the business and what it has to offer.
It needed a modern update and required buttons and forms to ensure that customers could find the information they needed without too much hassle. Additionally, Full House Auction has switched much of their business focus in recent years toward estate liquidation, and they wanted their website to highlight that.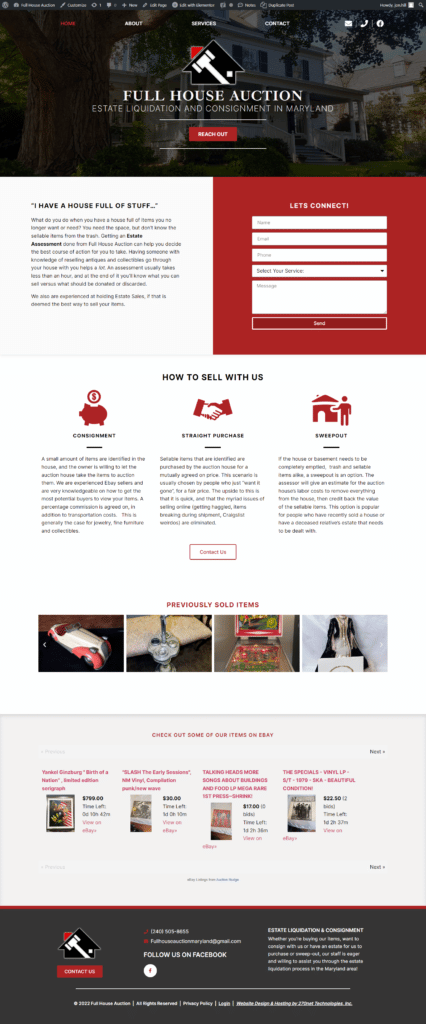 Their new website sticks to the same color scheme, with shades of gray and focus-pulling pops of red. Right up top, you see a high-quality image in the hero with a button directing visitors to contact the business.
Below, you can read more information about Full House Auction and fill out a form right on the homepage – making it super easy to contact the team.
We retained some of their existing featured images on the homepage, but ensured they were all a uniform size and didn't draw too much of the focus from the information visitors need to be able to find.
Check out their beautiful new website!