A Night on the Town – The 270net Way!
Since all our remote team members were in town the last week in March, we decided it was time to set up a 270net night on the town.
We started the night at one of Frederick's newest attractions, Clue IQ. There are three themed escape rooms – Conspiracy, Blitzkrieg, and Excalibur. Guests have one hour to solve the puzzles with clues inside the room.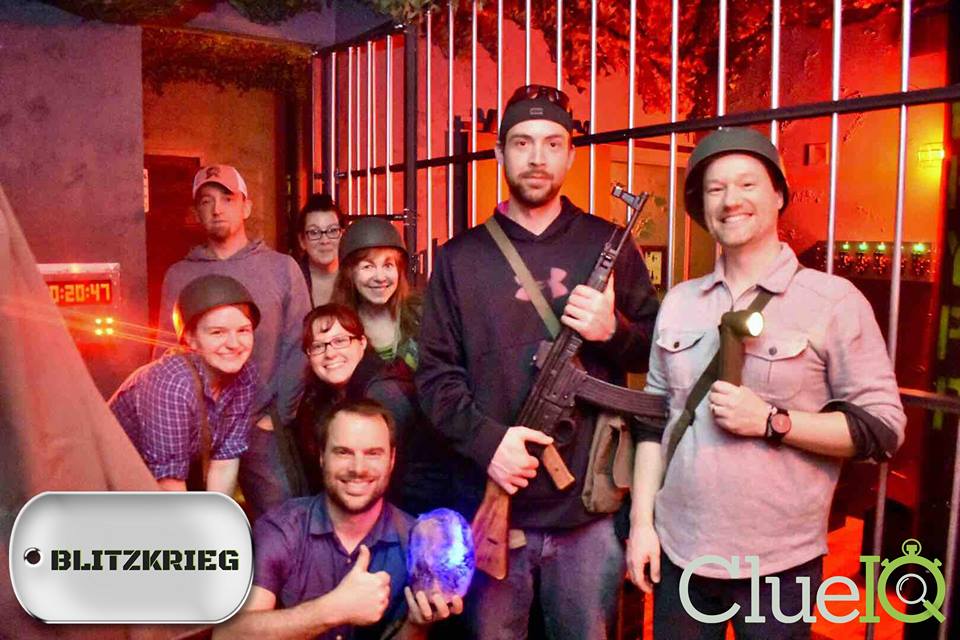 Team 1 tackled the Blitzkrieg room and, thanks to some dumb luck and brute force, made it out in just over 40 minutes.
Team 2 took on the Conspiracy room. They made it about 90% of the way through the room before the hour was up, coming just short of the finish line!
After our hour at Clue IQ was up, we headed over to Terrace Lanes for several rounds of bowling. By the end of the night, we learned that … Well, none of us are particularly spectacular bowlers.
Because several of our team members work remotely, it's not often that we all get together in person and have a good time. Exchanging memes in Slack can only go so far for team bonding.
Thanks to Clue IQ for letting us use their photos in our post!