New Website Releases for June
Posted on:
By: 270net Technologies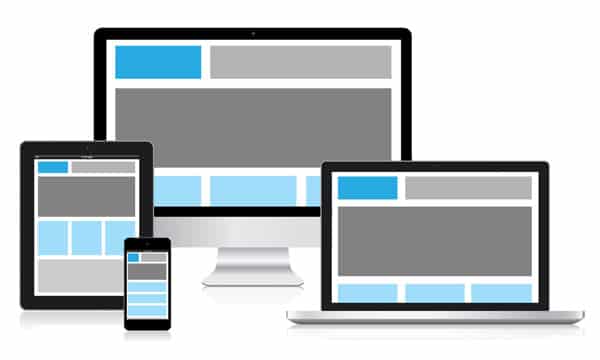 The web design team has a pretty constant stream of work coming in and going out… a regular revolving door of website design, development, content, and training. This came as a surprise to me as historically, we've experienced a slight decrease in projects during the summer months. I've always chalked this up to summer vacation and general summer weather malaise (so hot…can't even…).
Our project list is long and varied, and we dedicate our time to responsive upgrades, website redesigns, and designs from scratch. Each one has been fun and challenging in its own way.
Check out the website projects we've been happy to work on this past month…
Newly Released Websites for June
McLaughlin Family Chiropractic
www.Dr-Mimi.com
Dr. Mimi was originally a SEO client, working with our digital marketing team to increase her rank in Google search results. More recently we suggested a website upgrade would benefit both the overall look and feel of her site as well as her rank.
Highly influenced by her logo (both the colors and the curved design), we redesigned the site with a cleaner, more open feel.
The Great Frederick Fair
GFF has been a long-time 270net IT client. When we discovered they were bidding out for a new website, we were all too happy to submit our bid and hope for the best. Obviously we won and got to redesign and manage one of the more visited sites in Frederick County, especially during the summer and fall months, leading up to the Great Frederick Fair.
Leveraging WordPress and various plugins provide Fair staff members quick and easy access to just about every area of the website.
Simply Fresh Events
Simply Fresh Events is a new catering start-up, serving the greater Washington D.C. area. They specialize in fresh, seasonal menus and creative catering solutions for weddings, corporate events, and social events.
To emphasize and play on the "simply fresh" in the name, our designers stuck with a bright, airy palette and crisp fonts.
Diamond White Sports Lighting
Diamond White Sports Lighting is brought to you by Appropriate Green Solutions. AGS provides efficient indoor and outdoor induction and LED bulbs for commercial and industrial use. They are based in Maryland and are a one-stop-shop for supply, distribution, and installation.
With their product focus being "green energy", clearly the main direction for the website was green.
Midland Garage Doors
As a full-service garage door company, Midland Garage Doors provides sales, installation, service, and repairs for overhead garage doors. They are a division of Midland Glass Company and pride themselves on designing the perfect garage door for your home, providing safety, security, comfort, and design.
Since Midland has multiple divisions, they wanted a design would translate easily from one industry to the next, allowing them to have a family of sites with the same look and feel.
Community Association
www.communityassn.com
Located in Rockville, MD, Community Association Inc. is a full-service property management company providing support for communities throughout Montgomery County for the past 30 years. Community members and vendors can request information, bills, and more from the new, more user-friendly website.
Interested in revamping their dated site design, as well as expanding on visitor interactivity, Community Association staff provided a few design ideas and left the rest up to our talented staff.
The Sequoia Company
www.thesequoiacompany.com
Local landscape design company, The Sequoia Company, was ready for a new website and gave us a call. They are all about the design – creating the quintessential backyard oasis you've only ever dreamed of and employ a talented landscape construction crew, able to work with plants and masonry items. Want to add a water feature? They've got you covered with their sister company, www.koirock.com.
The overall feel of the Sequoia Company was elevated design, so we kept things open and clear, focusing on the images of their work.
The Crowley Company
Headquartered in Frederick, The Crowley Company is a world leader in digital imaging. They offer a complete range of digital and analog solutions for imaging technology and film processing.
This project was one of our more challenging ones, mainly due to the sheer size of the site. With over 200 pages of content, press releases, case studies, and more, it took our entire web team to design, build, and format this beast of a site (said with utmost affection). The clients certainly kept us on our toes with new and engaging ideas, forcing us to – at times – break out of our standard way of doing things. And for that, we sincerely thank you.
Adroit Design Remodeling
Adroit Design Remodeling offers home remodeling services for Central MD and Northern VA. Whether you're looking for a kitchen renovation, want to remodel your bathroom, or need to update your back patio for those summer barbeques, Adroit has you covered.
During our initial meeting, Adroit expressed that they weren't so much interested in a brand new design, but would rather take their current design and elevate it to a more modern layout and feel. Our website designers are equally capable at creating brand new ideas or simply improving upon a current design. To modernize the previous look, we enlarged the main image and incorporated overlays with the header and image caption.
Blue Mountain Kennels
www.bluemtkennels.com
How much is that doggie in the window? Blue Mountain Kennels is a small, family-owned kennel located in Frederick County, offering a handful of breeds and sizes. They specialize in French Bulldogs, Labradoodles, Aussiedoodles, Poodles, and Yorkies.
The basis for this website design was the logo and the importance of displaying photos. We reinforced the family-friendly aspect of the company by using softer, more homey colors and prints. There are also many photographs of the available puppies and parents.
The Hodos Group
The Hodos Group of Long & Foster serve home buyers and sellers throughout Maryland and Pennsylvania. With a team of over 10 dedicated realtors, you'll be in great hands whether it's your first home or your forever home.
They wanted to elevate their old site and better incorporate their MLS listings. With some great design ideas from our team and a very flexible WordPress plugin, we were able to meet their requests.
Francine Brady
Fran Brady is a local Frederick artist, specializing in contemporary acrylic paintings. She is a figurative painter, using narrative and symbolic imagery.
The focus of this website was Fran's art. To highlight her paintings in the best way possible, we went with an extremely slimmed down design with a neutral, dark background.
FixIt Countertop
FixIt Countertop is your one-stop shop for solid surface, engineered quartz, or granite countertop repairs. If you have damage to your countertops, whether it be a small chip, a crack, a shifted seam, or more, give the FixIt Pros a call. With over 20 years experience, your stone countertops will be in good hands.
The most interesting part of this website (design-wise) is it's responsive transitions. Check it out on your desktop, tablet, and phone to see the different ways we can adjust and organize content to fit your visitor's device.
Visit again next month to see our newest batch of website design projects! It was a pretty successful June… I'll set the over/under for July at 8. What's your bet?