Is AMP Worth It for My Website?
Posted on:
By: 270net Technologies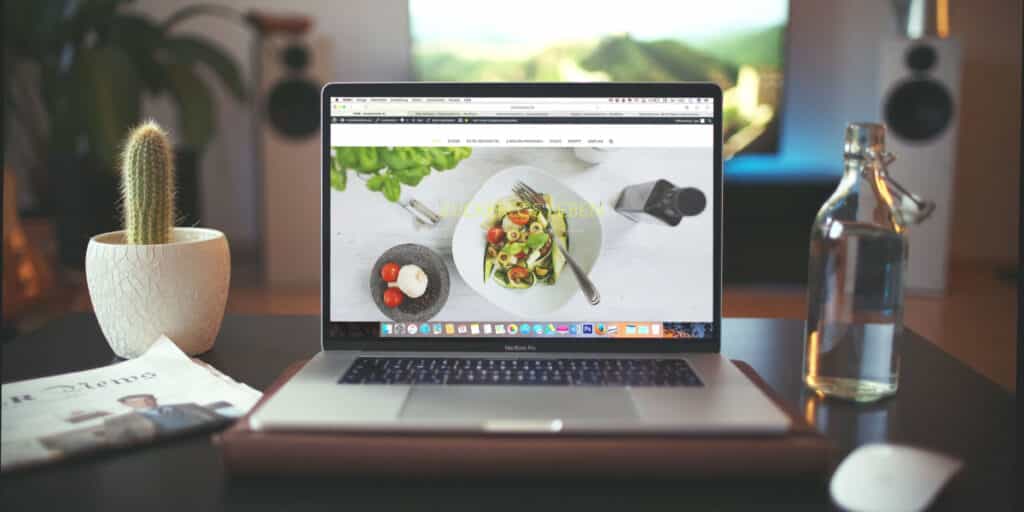 Way back in October 2015 (a true lifetime ago on the internet!), Google introduced its AMP framework for websites.
AMP – or Accelerated Mobile Pages – quickly became the topic of a great deal of debate amongst SEOs and website owners looking to capitalize on the traffic gains that can come from quick mobile loading times. Until Google stopped prioritizing AMP in 2021, websites needed to publish an additional set of pages written in the AMP format in order to show up in the Top News carousel of search results.
With AMP no longer a real rankings factor for websites, you may be left wondering: Is the extra effort that goes into publishing AMP pages worth it for my website?
First, What Is AMP?
AMP is an open-source custom website development framework that was created to decrease the load time of individual website pages on mobile devices.
As more and more internet traffic comes from mobile devices – more than half of all global online traffic came from mobile devices in 2021 – keeping load times as low as possible is one of the key ways brands can ensure their websites will rank as high as possible. The faster a page's load time, the more likely users are to stay on the website.
AMP was intended to help website owners create content optimized for mobile that would load instantly on all devices.
How Does AMP Work?
The AMP framework uses existing technology to help users create "lighter weight" web pages that can load more quickly.
When a user requests to load a web page, the cached (stored) version of the page is displayed until the most updated version can be loaded. This allows users to see something in their browser immediately, even if it isn't the most recent version for a few seconds.
What Types of Sites Should Use AMP?
AMP is suitable for websites whose search results display at the top of the mobile search.
While its use was initially focused on news websites, eventually other types of sites such as e-commerce websites began utilizing it. These AMP results were the ones that showed most prominently at the top of the mobile search results page.
When Google did still prioritize AMP results in mobile search results, AMP pages appeared with a lightning bolt icon next to them. Because you're creating two different copies of your page – the regular (canonical) and the fast (AMP) version – you essentially could have two different places in the search results for the same exact page.
What Does AMP Mean for SEO?
Because AMP focuses on the quick loading speed of a page, it can have an impact on your site's SEO positioning.
While AMP isn't a direct rankings factor, and Google no longer prioritizes AMP results in search, it can still have a positive impact on your site's overall rankings.
The faster your pages load, the more likely users are to stay put when they click on a result. And the more users who interact with your pages, the higher your results rank in Google.
However, if you've got a custom-coded website or one that has a lot of crucial elements, AMP pages may actually hurt your website's SEO. 
AMP restricts how you can code your pages, so you can't include elements that aren't supported within the coding framework. This means that, if your site includes a crucial form that visitors fill out to access your content or contact you, you won't be able to include that form on an AMP page without making major changes to the look and feel of your site.
These changes can impact the user experience of your website, making people less likely to stick around and interact with your content which, in turn, hurts your SEO.
So, Should I Use AMP for My Website?
Ultimately, that answer depends on your individual needs.
If your website already has the AMP plugin installed and you offer products or services that are more likely to show in the carousel at the top of mobile search, using AMP pages may be beneficial to you.
For most websites, however, adding AMP is an extra step that won't really pay many dividends for you.
Instead, you're much better off ensuring that your website loads quickly on every page and adheres to all the Google best practices for SEO. This way, you know your entire site is solid, and you don't have to worry about your AMP pages ranking better than your canonical pages, or vice versa.
Experienced Digital Marketing Team for Small Businesses
With Google frequently changing its recommendations and rankings factors, it can be difficult to keep up with just what you need to do – and what to avoid – to help your website perform well in search. At 270net Technologies, our team of experienced digital marketing professionals makes it our job to stay on top of what Google recommends so that your website performs better than your competition.
From SEO strategy and consultation to our full-service digital marketing packages, we've got the tools you need to help your business succeed online. Call today for a consultation!