10 Low-Cost Things You Can Do to Grow Your Business That Aren't SEO
Posted on:
By: 270net Technologies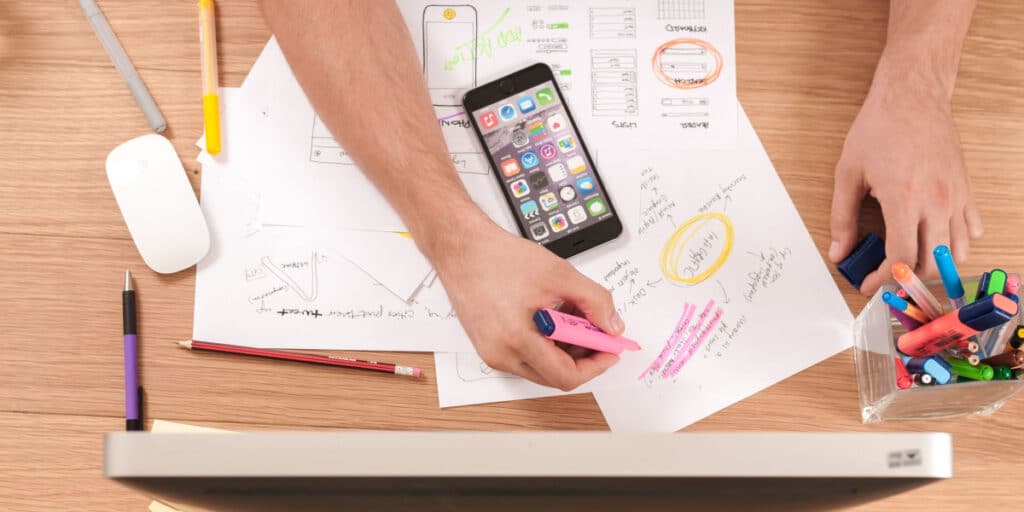 You've got big goals for your business. Whether it's to increase your revenue by a certain percentage, expand into a new market, or just get really good at a specific service, you need to be able to attract the customers willing to pay for your product or service in order to make those dreams a reality.
It's no secret that aggressively marketing your business can be expensive, especially if you listen to the gurus and companies vying for your money. As a small business owner, you can't always spring for that long-term social media advertising campaign or that pricey flier mailing that you think your business needs.
Good news: There are still plenty of low-cost things that you can do to help attract new customers. Here are our 10 favorite low-cost things you can do to grow your business that isn't just SEO on your website:
Take Photos & Videos
Your business can really come to life for your potential customers with the help of photos and videos.
Sure, you can use royalty-free stock imagery, or purchase them from a database, but to really connect and engage your users, photos and videos of you, your employees, and your actual customers are necessary.
You don't have to spend a ton of time and money creating any of these visual assets, either. Just follow some basic tips to get the best quality photos and videos you can for best results:
Use a high-resolution camera or smartphone. As long as you have a newer-model smartphone, you shouldn't need a big, expensive camera for most cases.
Try to take photos in good light. A couple of hours after sunrise and a couple of hours before sunset is best for outdoor photography, and be sure that the sun is at your back, not behind your subject, when framing your shot.
Do your best to not zoom in to photograph your subject. You can always crop out extra "noise" later.
With the exception of cropping out unnecessary items and extra space, do not edit your photos with a photo editor. This is especially true if you are taking photos of work you've done, as you want the viewer to be able to see the work as close to the way it really is as possible.
If you don't feel comfortable taking the photos and video yourself but don't want to pay a ton for a professional, reach out to your local high schools and community colleges. Many have students who do great work and are willing to work for lower fees.
Some common types of photos and videos you should plan for in your business strategy include:
Before & After Photos

If you work in an industry that involves any sort of transformation or remodeling, whether you're a house painter, a roofer, a makeup artist, a personal trainer, or a hairstylist, before and after photos are powerful testimonials to the work you do for your clients.
Make it part of your process to take before photos during the initial consultation and contract signing process, and to take after photos when you collect final payments. You can even get your clients and customers involved in taking these photos and sending them to you, decreasing the amount of work you need to do.
Project Photos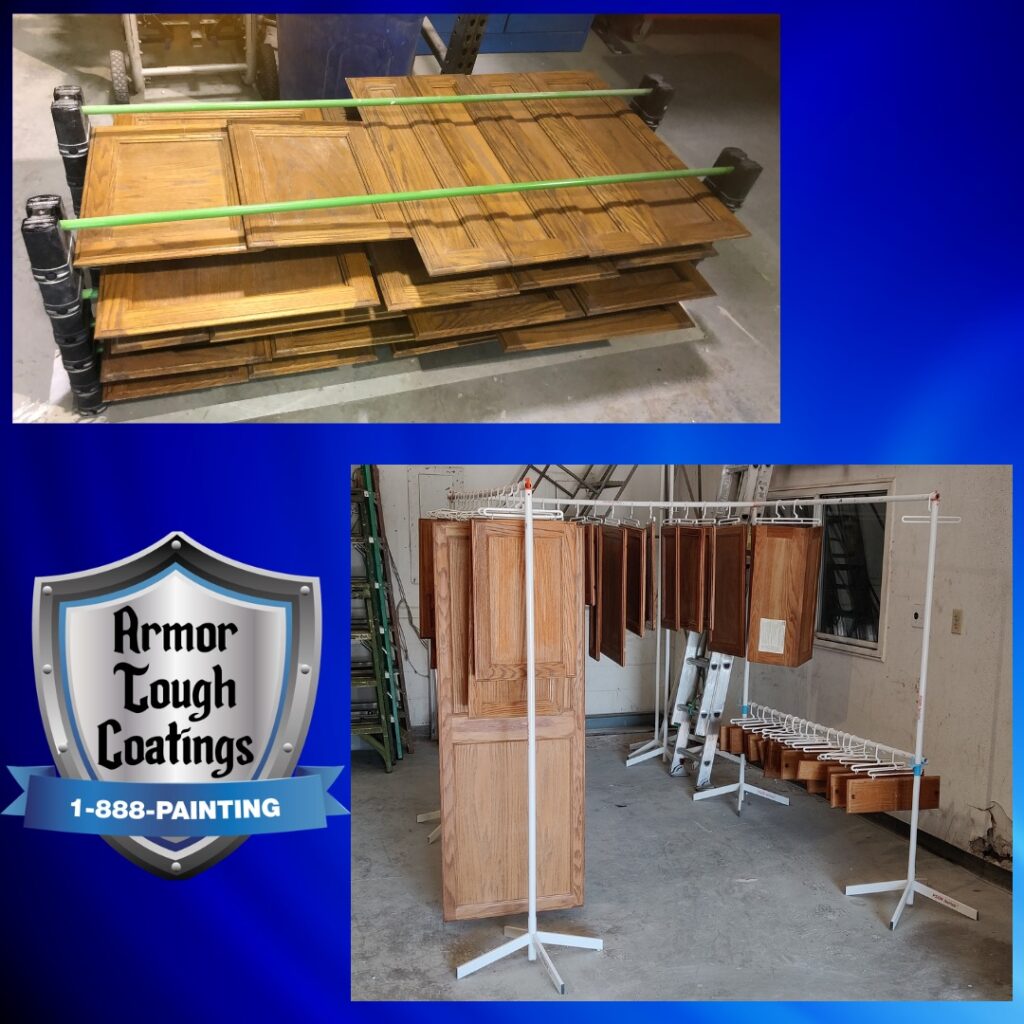 Similar to before and after photos, project photos are a way to showcase the work you do, and they help potential customers and clients picture the results you produce for their own project. You can even take these types of photos at various points during your work process and either share them on social media (people love to see work in progress) or save them up for a blog post!
These types of photos are great for home services businesses, restaurants and caterers, craftsman businesses, and more.
Team Photos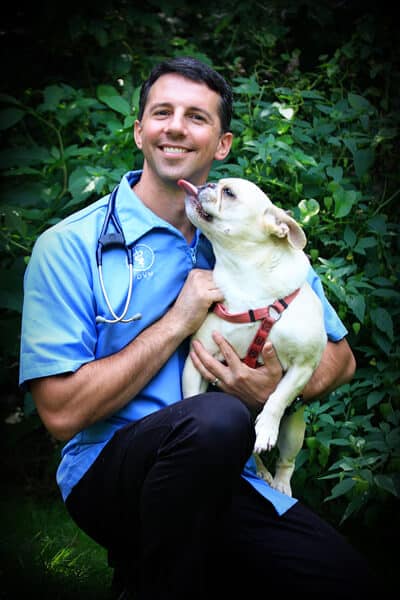 Customers like to be able to see the people they're going to do business with. If you have high-resolution, friendly photos of your team members, it helps your clients feel more at home trusting you with their business.
And if you're in an industry where you can take team photos with an extra prop, like the veterinarian above, go for it!
Behind-the-Scenes Photos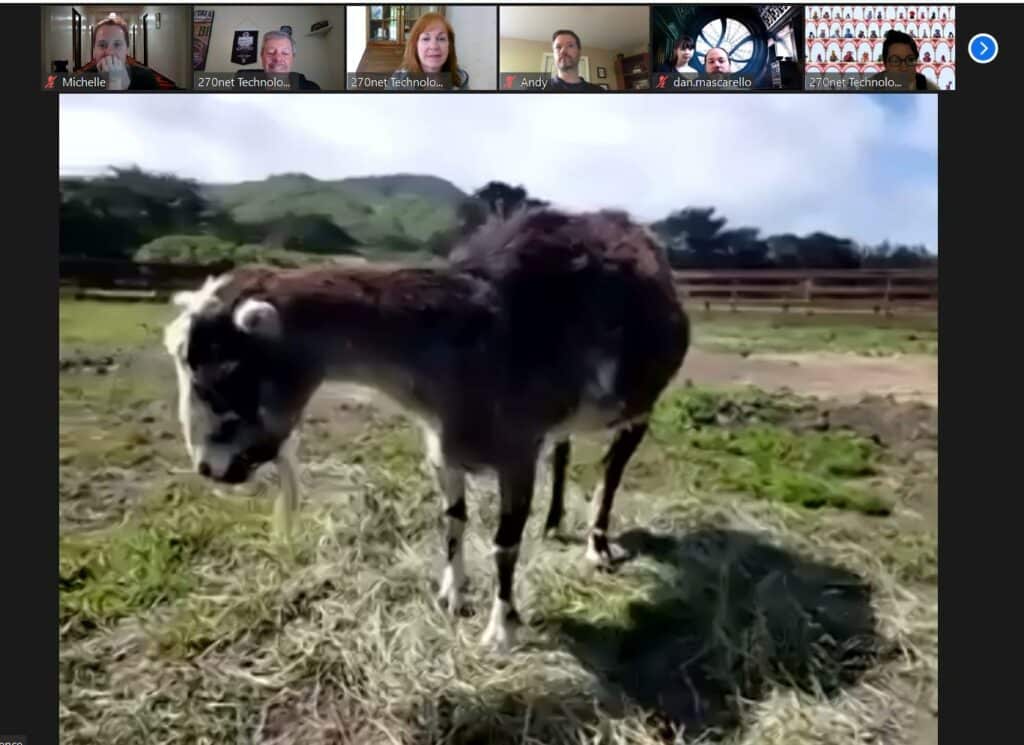 Does your team get together for a monthly meeting over lunch? Is everyone dressed up for Halloween? Are you all working hard on a client project, huddled around your computers?
These are all great opportunities for photos for your website and social media accounts!
Clients and customers love to see the faces behind the products and services they get, and they enjoy getting a peek at the culture of the company with whom they're spending money. Whether everyone's taking a mid-afternoon break to enjoy some donuts in the conference room or you're moving into a new office, take photos and videos often.
These don't have to be fancy, either. Just a quick snap or a few seconds from someone's smartphone (as long as everything's in focus!) is great!
Testimonials & Reviews
Client testimonials and reviews are among the most powerful convincing factors for new buyers, with many saying they trust reviews from strangers as much as they trust the opinions of their friends.
That's pretty powerful!
And with the rise of visual media's impact on user engagement, it makes sense that adding a photo or video element to as many of these testimonials and reviews as possible increases their power over the purchasing decisions of new customers.
For ecommerce businesses, reach out to customers who have left good reviews on your products and ask them to snap a quick photo of your product in use. Saying you'll feature it on your website and in your social media, even tagging them if they provide their social media profile links, can go a long way to getting more people to send you their photos.
Video testimonials are great for service-based businesses.
If you have a customer whose life you impacted positively, whether it be by providing exceptional in-home care to an aging loved one or by responding to an emergency need for a plumber, get them on video telling their story.
Customers love to see how the business they're considering to spend money with impacts other people, and gathering video and photos to add to your reviews and testimonials is a great way to make a big splash with potential clients.
Build Relationships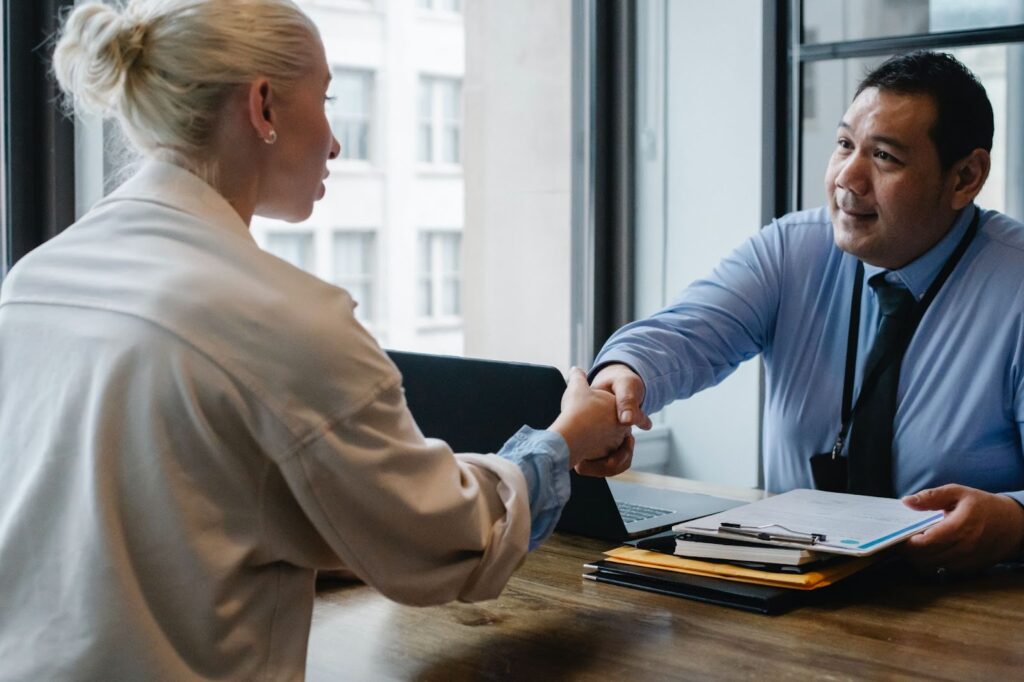 While it may not always seem like it, the business community in many places and niches is actually pretty small.
If you're a local service-based business, or if you have a physical storefront, building relationships with the other businesses in your local area is highly beneficial to you.
Striking up a friendship with someone in another industry, even a casual friendship, can help keep your business in the front of that person's mind when their family, friends, and customers need a referral. If, for example, you're a painter and you are friendly with the flooring guy down the street, it could lead to referrals of business from him when his customers want to paint their walls as well as replacing their flooring.
But don't approach these potential relationships with an eye to what they can do for you.
Instead, think about forming a genuine connection with a person first, and business benefits will follow. Get to know other business owners for who they are outside their businesses – their families, their hobbies, their dreams. Go to local events and sports games with them. Invite them over to dinner.
You'll not only make great connections in the local business community, you'll find some real friends and acquaintances in the process.
Some ways to find other local business owners to strike up conversations with include:
Local Networking Events
Many communities host networking events for local business owners, whether they be focused on certain demographics (young professionals, people in specific industries, etc.) or for the general business community.
Show up, shake hands, and strike up genuine conversations that aren't 100 percent focused on work. It may take a few tries, but you'll be hard-pressed to come out of repeat networking events without at least one or two new connections.
Fundraisers
Giving of your time, talent, and resources to support a local cause is a great way to build relationships in the community, with both business owners and the public in general.
While donating a gift certificate or product is great and incredibly helpful to the cause, the best way to foster those relationships is to be present at the event. If you don't have a lot of time to spare (And who does?), signing up for an hour or two to work concessions or sales the day of the event can still give you the opportunity to strike up conversations with people.
If you've got more time or your talents are uniquely suited to the event's needs, consider reaching out to become part of the planning committee. This gives you the opportunity to really get in on the ground floor, meet lots of people, and build more relationships.
And, if the event's dress code allows it, wear some gear with your logo on it! A little subtle advertising never hurts.
Advisory Boards & Committees
Local organizations are always in need of people to join their advisory boards.
There's often a hefty time commitment involved, however, which is part of the reason these boards frequently need new members.
If you're able to join one of these committees, pick one that holds some meaning for you and go for it. You'll meet people from all across the community, giving you the opportunity to make some great connections.
Bonus: Many organizations post the members of their advisory boards and committees on their websites, and often they include their professional credentials as well.
Create a Customer Loyalty Program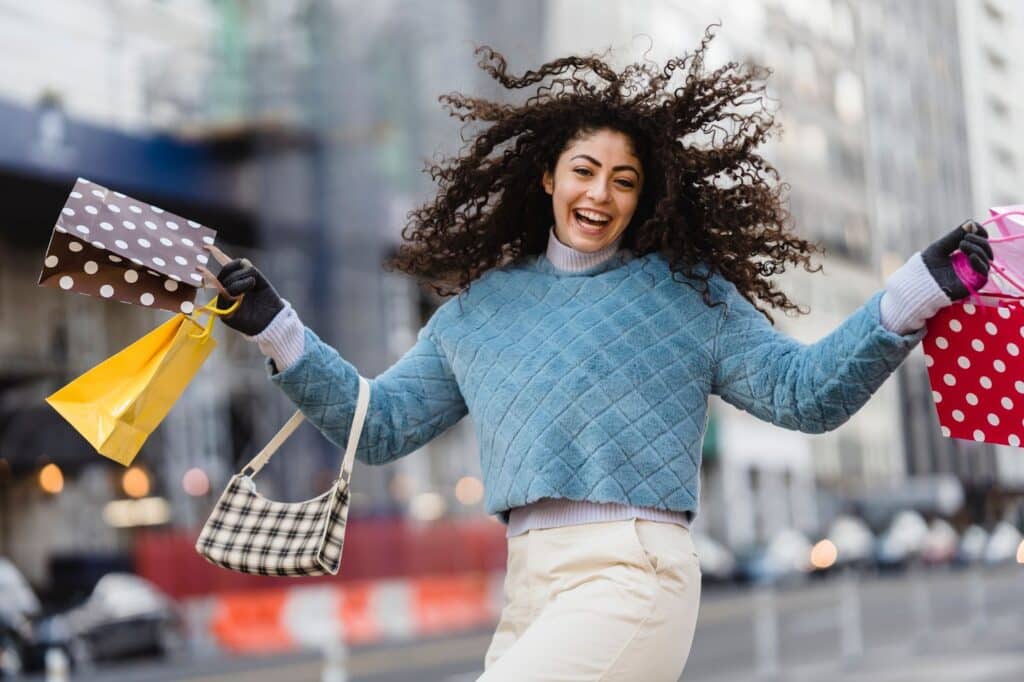 Getting new customers is great, but retaining them and turning them into repeat customers is even better.
In fact, many estimates put the cost of acquiring a new customer at three times the cost of retaining a customer. Additionally, studies show customers with an emotional connection to a brand often have a lifetime value far higher than the average customer. Putting a greater focus on bringing back current customers and clients pays off in the long run with decreased marketing costs, better word of mouth, and increased sales.
One way to encourage one-time customers to become repeat customers is with a customer loyalty program. Offering an extra little perk for repeat business doesn't have to cost you a ton, but the benefits you'll reap for it will pay off in the end.
Here's what you need to know about starting your own customer loyalty program:
Determine What You'll Offer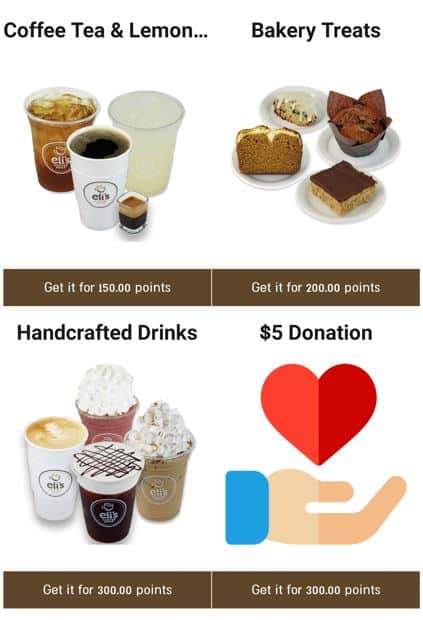 Discounts aren't the only thing that could motivate customers to interact more regularly with your brand, but they are often the first thought when companies develop their rewards offerings.
If you operate a repeat-purchase business, such as a coffee shop or piano lessons, reward your frequent customers with discounts for a specific number of transactions, or even completely free items. Never underestimate the ability of being really close to earning a free drink in causing a customer to stop by your shop instead of someone else's when they want their caffeine fix!
For those who aren't in a business that's set up to easily offer free items, consider a discount-for-referrals program. Each successful referral your clients give you – meaning someone who contacts you and becomes a customer after being referred by one of your current customers – the referring customer receives a percentage off.
Be sure to send a handwritten (or at least hand-signed) card to the referring customer thanking them for their business and their referral. This small gesture goes a long way with showing you care about making your customers happy and appreciating their faith in your business, and can help build a lot of goodwill and loyalty.
Customer loyalty programs don't always have to be connected to your business offerings, either.
Consider giving out gift cards to other local businesses for referrals, or entering everyone who refers a customer to you into a quarterly or annual drawing for a nice prize, such as a tablet or the latest smart watch.
Determine Your Method
Once you know what you're offering and how your customers will be able to qualify to receive the rewards from your loyalty program, you need to figure out how you're going to keep track of their progress toward these rewards.
If you're going with a buy-10-get-1-free type of model, there are plenty of low-cost apps your business can utilize to track customer purchases and rewards. Some require your customers to download the app as well and "check in" during their visits, while others don't.
For those who aren't all that tech-savvy, you can still operate using a punch card system, or notes in your clients' files. Just remember this method does require more work on your end, so plan accordingly when developing your loyalty program.
Advertise It
Now that you've figured out what you're offering and how you'll track everything, you need to get your customers on board.
Put signs up in your windows and at registers, have all staff mention the rewards program to customers, and send out an email blast to your current loyal customers to give them all the information.
And advertising your rewards program isn't something you can do for a while and then forget about; it needs to be mentioned to every new or non-participating customer from the time you enact the program on. This allows you to capture every customer and make them loyal to you, not just the ones who have been with you for a while.
Get Good at Email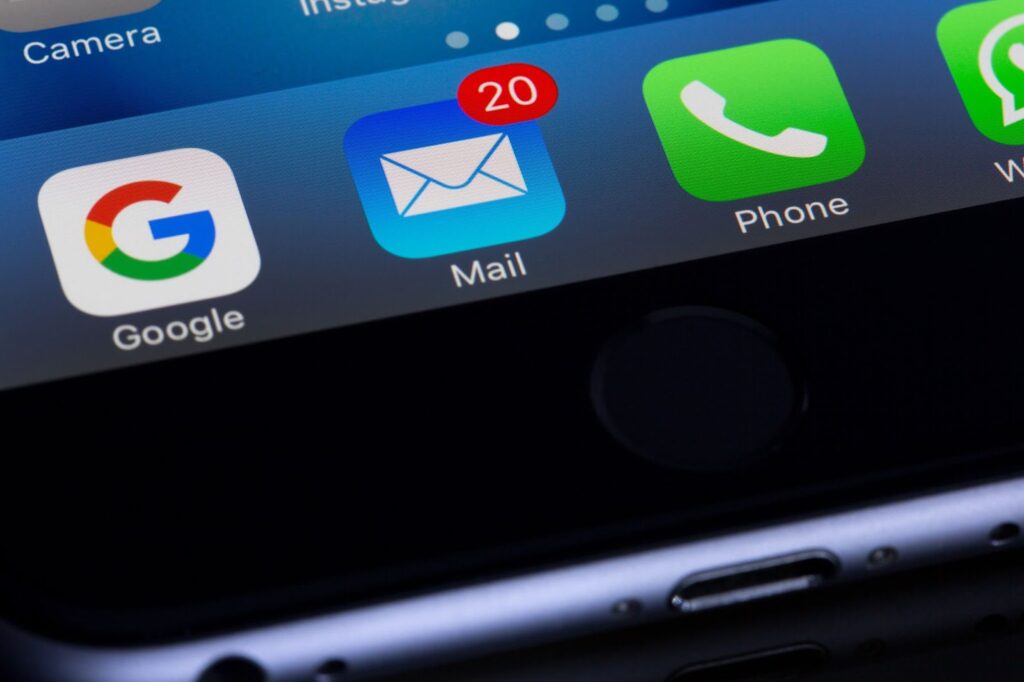 Even though many of us never look at all the brand emails that flood our inboxes daily (Who can?), email is still a highly effective method of marketing to new and current customers alike.
But all emails aren't created equal.
To make email work well for your business, you need to really dig down and understand your customers, what will make them buy from you, and what types of messages will work best with which audience. This means you cannot have one mass email list and send every single marketing email to this list; doing this is a sure-fire way to waste your time and energy while simultaneously earning you a heap of unsubscribes.
Here's what you need to know to make your emails really do all the hard work for you in marketing your business:
Segment, Segment, Segment
Even if you have a really niche business that only markets directly to a specific type of person, you can't effectively utilize email marketing with only one email list.
If you're capturing emails at different stages in the customer journey (And if you aren't doing this yet, you should be!), those names will be on your list for different reasons.
Fred, who happened upon your website in a Google search, entered his email for your printable checklist that he used when repainting his house. He's not yet ready to use your professional painting services, but he may be on his next project since he already trusts the information you gave him in exchange for his email address.
Mike is considering a few potential painting companies and entered his email address in order to ask you a few questions and schedule your team to come and give him a quote for his project.
Kayla, on the other hand, has used your company before for a few painting projects. She comes to you every time she needs something done because paying you is a lot easier and less time-consuming than doing it all herself, and she recommends your services to any of her family and friends who have painting projects.
Three different people at very different stages in the buying journey. Sending them all the exact same email isn't going to get you very far.
Instead, you need to segment your list and send separate messages, even if they're largely similar, to each email list. The simplest way to segment this list is using the above organization: One list for those who entered their email for your lead generation product but haven't become customers yet, one list for those who requested a quote but haven't signed a contract, and one list for those loyal customers who have already used your services.
As you get better at email marketing, you'll find even further ways to segment your list and target your messaging for best results.
Pick a Platform
Now comes the time to select an email marketing platform to help you send emails to all your segmented lists.
The major things you want to look for in any email marketing platform you consider (and there are a lot out there) include:
The ability to store, label, and segment email lists
Easy-to-use email template designs, including offering pre-loaded email templates if you're unsure of yourself
The ability to create your own email templates
Data on how your emails are performing, including open rates, click-through rates, and unsubscribe rates
Other integrations, such as social sharing buttons
We recommend Mailchimp to all our clients because it's easy-to-use, and it's free to use up to 2,000 contacts on your email list. Adding additional subscribers is easy and inexpensive, starting at $9.99 per month.
Design Your Messages
Once you've got your email lists all segmented and loaded into your marketing platform of choice, you need to design the messages you'll send to each list.
Note that there is a very fine line between sending just enough emails to motivate people to purchase from you and sending too many that they get annoyed, so it's always best to err on the side of sending emails more infrequently at first.
There are a variety of types of email messages you can send to your email lists, including:
Welcome emails: These are emails for brand-new subscribers, and are meant to give them information about your products or services, your company, and what they can expect when working with you. Welcome messages can be sent after someone subscribes to your email list without making a purchase, but they absolutely need to be sent after a new customer signs on the dotted line.
Promotional: You're probably the most familiar with these emails. They introduce new offerings, provide coupons, and announce sales.
Seasonal campaigns: These emails are sent out during a specific season of your business, such as Christmas or back-to-school shopping. They can be connected to promotions, too, or just advertise what you have to offer.
Triggered emails: Emails in a trigger campaign are sent when a user completes an action, such as subscribing to your email list, purchases a product, or abandons items in their online shopping cart.
Post-purchase drip: Used after a customer makes a purchase, these can give instructions on the use and care of a product, provide helpful hints, or suggest related products that would pair well with the product purchased.
Newsletter: The purpose of this type of email isn't specifically to sell your product or service, but to keep your customers updated on company happenings, changes to your product or service, or give them other information.
Abandoned Cart: When customers leave items in their online shopping cart – or when they request a quote for your service and don't respond for a while – an Abandoned Cart email series can bring them back to buy by offering incentives or reminders.
Re-engagement: This type of email is for those email subscribers who haven't engaged with your emails for a period of time. Your goal with these is to either entice them to re-engage with your emails or, if they don't respond, to purge them from your email list and make room for new people.
You may use all of these types of emails over a period of time, or just a few. Regardless, choosing the right message for the right audience at the right time is essential to your email marketing success.
Measure & Adjust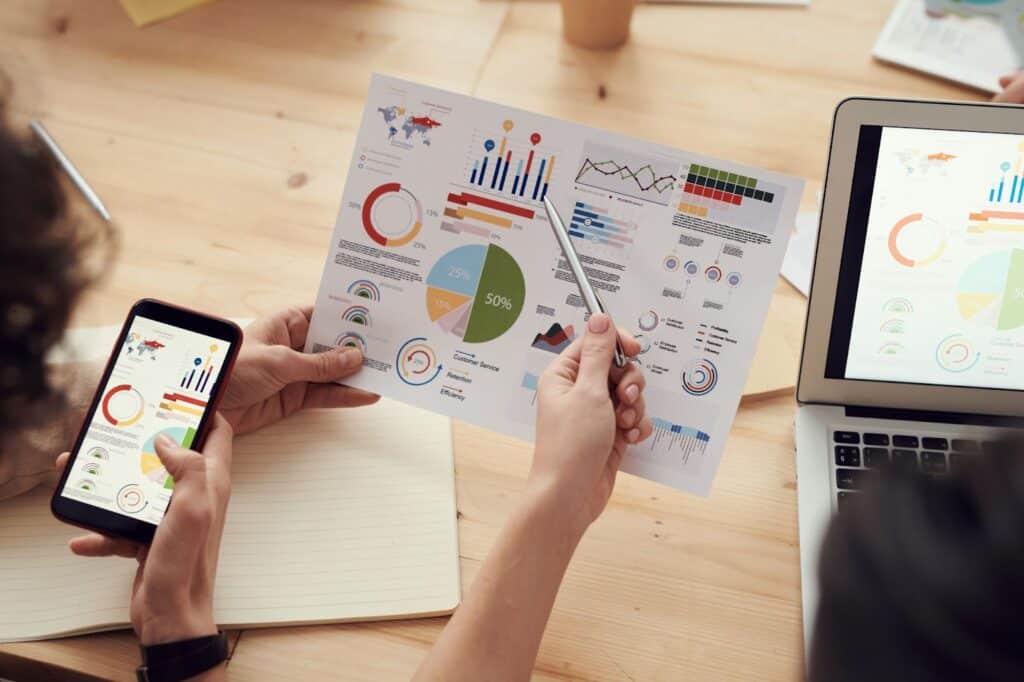 Don't just send an email and then forget about it. Like any of the marketing channels you utilize to promote your business, you need to gather data on how your emails are performing and adjust them in an effort to do better.
The email platform you select to send your marketing emails should hold this data. Some important metrics to keep track of for all your email campaigns include open rate, click-through rate, and unsubscribe rate.
If you aren't getting a high number of opens or click-throughs, or you're seeing a lot of people unsubscribing from your lists, you know something about your emails needs to be adjusted.
When the data shows that your email campaigns are successful, repeat what you did until you see those numbers start to drop off.
Ask for Feedback
Your business is a living, breathing entity, and your customers are the key to your success.
As a business owner, you may feel that you know exactly what's best for every part of your business. In many cases, you do. However, you may not always see things that you could change to make your business even better.
Your customers, who are looking at your business from the outside, may identify some problems or ways you could improve your products or processes. This is potentially even more necessary if your business is larger and has more employees, as it's harder for you to keep tabs on everyone who may impact the customer experience or your offerings.
Here are a couple ways you can collect feedback from your customers:
Solicit Official Reviews & Testimonials
Google has a built-in engine for your customers to provide you feedback on your business, totally free for you to use.
Collecting reviews using Google's platform is quick and easy, giving you valuable insight into the things that are working well – and what's not. Additionally, your portfolio of reviews provides potential customers with information that can help them make a more well-informed decision.
A study by BrightLocal showed that 87% – a vast majority – of customers read online reviews before engaging with a business during 2020.
Find a way to get your Google Reviews link in front of your customers as often as possible, making them more likely to leave a review. Place a link in all emails you send, especially if you email receipts. Place signs with scannable QR codes that link to your reviews inside your store, or send them on postcards to former customers.
Also, don't underestimate the power of simply asking for reviews.
If you or one of your employees directly asks a customer for a review and then follows that up with an easy-to-use link to leave their own review, your success rate of collecting reviews will be much higher than if you just hope they'll take action on their own.
Conduct Customer Surveys
Reading reviews is great, but they can't tell you all the information you may want to collect about your day-to-day operations.
Sending out occasional – or frequent – customer surveys can help you gather important data points such as the friendliness of your employees, the appropriateness of your pricing, and your customers' overall experience working with you. These surveys can be as detailed as you'd like, and there are tons of templates online to give you suggestions as you build your own.
If you're really serious about collecting customer feedback – and you should be! – consider adding an incentive for anyone who fills out a survey. This could mean entering each completed survey into a drawing for a gift card or other item quarterly or monthly.
Note: Only offer incentives for internally collected surveys, never for Google reviews. If Google finds out that you exchanged a review for any sort of incentive, it can get your Google account shut down.
Improve Your Skills
Sometimes, taking your business to the next level is a matter of leveling up your own skills.
Depending on your industry, improving your skills could mean taking ongoing training or education in your specific niche to stay on top of the latest changes. There are tons of opportunities to do this, including in-person seminars, online classes, and conferences.
If you're not sure where to start looking, contact your local professional organization or Chamber of Commerce for direction.
However, boosting your skills doesn't have to just mean that you take a new continuing education class each year. It could mean you develop a totally new skill that you can use to apply to your business.
Maybe you really want to get great at creating your own marketing materials and campaigns so you don't have to outsource that task. Taking some courses or studying online resources is a great way to teach yourself these new skills that can help you grow your business and give you a leg up in the long run.
Evaluate Your Offerings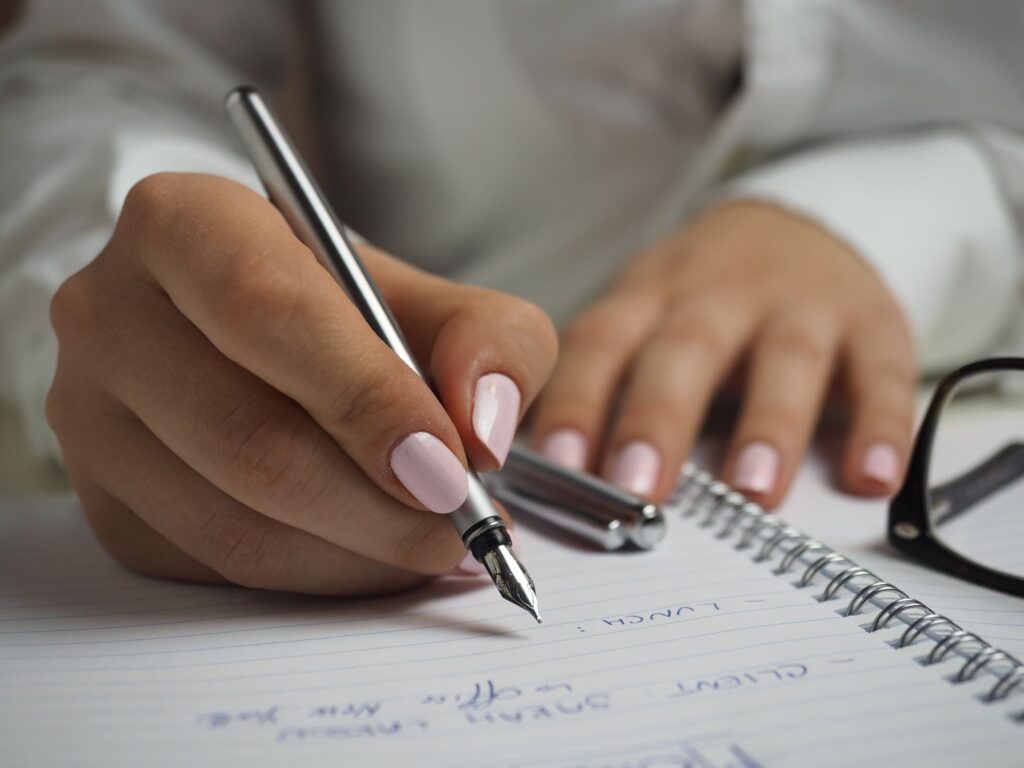 Over time, even the best-run businesses can become a bit stale. Breathe some new life into your business by taking the time to do a full evaluation of what you offer, how you offer it, and how much you charge for your products and services.
Sit down and list out everything you provide to customers. Don't stop with the things you explicitly charge for, either; make notes of those complimentary consultations, added bonus services you sometimes throw in, or those specialty one-off requests that you custom price.
Look at your list carefully and see that everything on it is still accurate. Have your customers just stopped requesting a certain product or service? Are you offering something "off menu" more often than you used to?
Switching up your offerings to better meet the demands of your customers makes your business more effective and helps you decrease the amount of "selling" you have to do when trying to sign a new customer.
Once you've solidified your current list of offered products and services, dig into the numbers.
Inaccurate pricing is one of the biggest mistakes many small businesses make, especially those who under-price themselves relative to the rest of their competitors. It can seem like a good idea to charge less than your competition, because you'll snag more business than they will since your prices are great, right?
Maybe, but this isn't always the case. Customers may think that you're charging less because you're less experienced, or even desperate for their business, and this may turn them off from working with you.
See what others in your industry are charging, and be sure your prices come within a reasonable range of the average prices. Even raising your prices by 5 or 10 percent can create a significant amount of extra income, money you can use to increase your skills, pay your employees more, or more aggressively market your business.
Appreciate Your Employees
Your customers are important to the health of your business, but your employees are essential.
Without them, you wouldn't be able to do all the work you do to bring in those customers. Showing them you appreciate them and all their hard work is one of the keys to decreasing employee turnover and keeping your job as boss as frustration-free as possible.
Appreciating your employees goes beyond paying them what they're worth (although that's an important thing, too!). You also need to show them that you know how hard they work and realize they are integral to your business's success.
Giving them free lunches, extra days off, or holiday bonuses are all great ways to show that you appreciate them.
But, think beyond just these types of appreciation. Even frequent mentions of the little things you notice, such as someone's willingness to stay a little later or that great idea that made life a little easier for everyone, can go a long way for employees.
Shouting out your stellar employees on your social media takes your appreciation public and gives your customers the chance to get in on the recognition, boosting your employee's kudos even further.
Improve Processes & Procedures
Getting the most out of your business isn't always about the things your customers actively pay for. Sometimes, you'll find great success in retooling the processes and procedures behind the scenes.
When you make sure that your processes and procedures are as effective and efficient as they can be, you're helping give your customers the best experience possible and making your business more profitable overall.
Here's how to evaluate your processes and procedures to make changes where necessary:
Map Your Process
Before you can retool a process or procedure, you need to know what you're doing right now, in detail, to see where things are breaking down or where they can be improved.
Use a flowchart to map out every step of the process, including all sub-steps, and who is involved in each step. Once you've finished mapping it out, get input from others involved in the process to ensure that you didn't miss anything.
Analyze
Sit down with your charted-out process and look at where the problems arise.
Some questions to ask include:
Where do team members or customers get frustrated?
Which step creates a bottleneck?
Where do costs go up or quality go down?
Which step requires the most time and causes the most delays?
Get the input of those involved in the process during this step, as well, as they may be able to identify problems you don't see.
Redesign
Again using the input from those involved in the process, identify solutions to the problems that you identified in the previous step.
Begin by writing down any possible solution, regardless of cost. You'll go through this list later and evaluate which potential solutions are the most workable in a real-life scenario.
Once you and your team are satisfied with the solutions to each of your process's problems, redesign the process by mapping it out on paper.
Implement & Communicate Change
Now that you have a newly designed process with (hopefully) solutions to common problems, it's time to implement these changes.
Just be sure to communicate the changes to all members of your team involved in implementing the process so they know what's changed and how they're supposed to operate from now on.
Get Philanthropic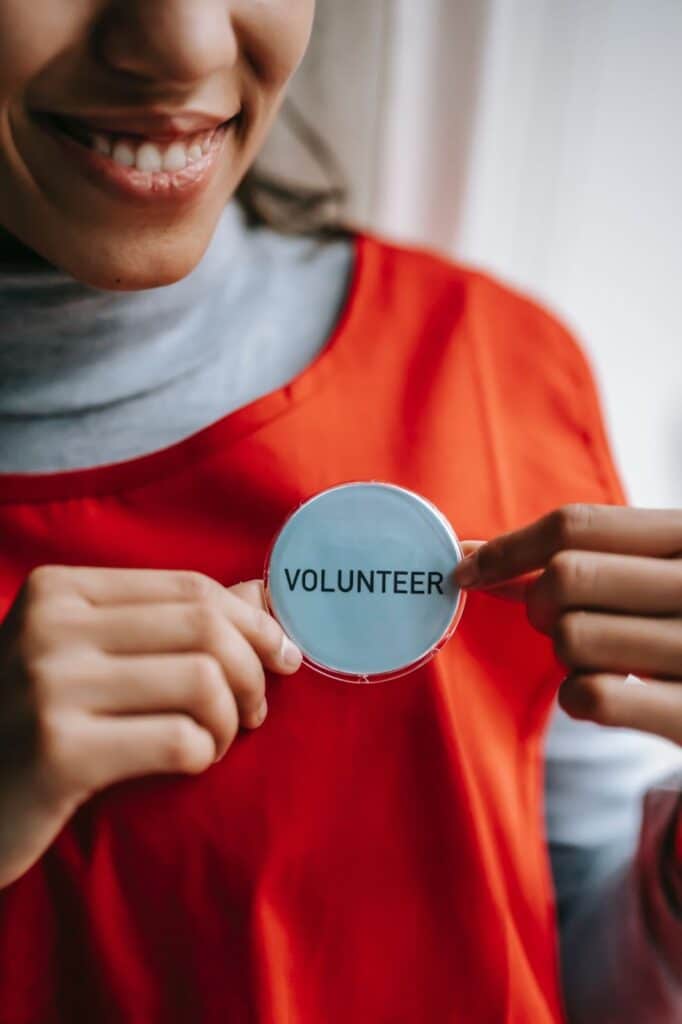 You've certainly heard the saying, "Time is money," and it's true. However, when it comes to giving of your time, it's hard to put a price on the impact you can make.
If you're able, volunteer your time – or make volunteering a company outing for an even greater impact – to a cause that's close to you. This could mean anything from simply showing up to work a shift at a food bank to helping plan an entire fundraiser.
You're really only limited by the amount of time you're able to give, or the specific causes needing help in your area.
If time is really at a premium for you but you've got money or other resources to spare, consider giving those. Donating money to a philanthropic cause or sponsoring a scholarship can go a long way toward building goodwill around your community and can help you grow your business and attract new customers.
Grow Your Organic Presence Online
Even though we've given you 10 ways to grow your business that aren't SEO, it doesn't take away from the fact that having a great-looking, fully optimized website and online presence is essential to your overall success.
If you're unsure of how to do this on your own, or you simply don't have the time to devote to it, our team of experienced SEO professionals can help. From initial website design to content creation, on-site SEO to reputation management, we have the experience and skills you need to put your business in front of the right audience. Call today for a consultation!