New Website Releases for July
Posted on:
By: 270net Staff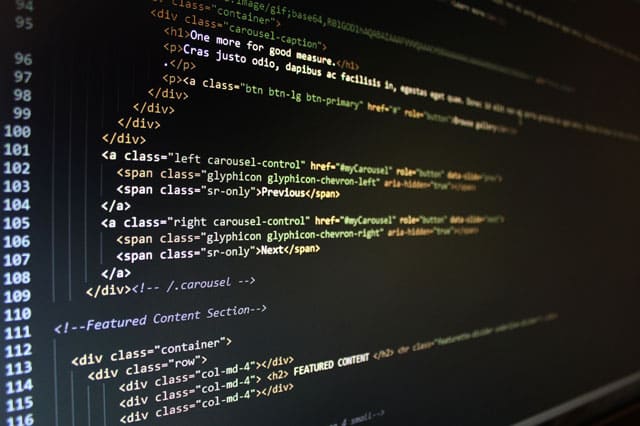 Occasionally we are confronted with the following situation: Client A has a recently redesigned website but it's not ranking well (or at all) in search engines (see the MTBW project below).
270net-built templates are inherently SEO-friendly. And, the design team works very closely with our digital marketing team to make sure it stays that way. If your website isn't ranking where you want it to, give us a call – we can probably help you out.
Playground Specialists
www.playspec.com
Want to turn that vacant lot into a great play area for kids? Is your playground equipment old and rickety? You need the Playground Specialists. PlaySpec offers a wide variety of playground equipment for all children, all needs, all sizes.
The PlaySpec project was a fun one to work on. The design had to be bright and cheery, invoke movement and energy… pretty much all the things you'd see and feel playing on a totally awesome playground.
Patty Pollatos Fund
www.ppfinc.org
The Patty Pollatos Fund was established in 1992 in memory of Patty Pollatos, after she lost her battle with cancer. The mission of the PPF is to raise money for cancer and Alzheimer's sufferers in need, the Heartly House, the Red Cross, Scholarship money for youth, and other worthy charities in the Frederick and surrounding areas. As a 100% volunteer organization, all money donated goes directly to the charity or group of your choice. These donations help pay for rent, mortgages, groceries, and more while the recipients undergo treatment.

We've completed a couple redesigns of the PPF website over the past few years, each time adding new functionality to make it easy to update, to better organize recipients and events, and to better display upcoming fundraisers all while keeping with the main PPF brand.
One person can make a difference – Together we can change the world!
MTBW
www.mtbw.com
MTBW is a full-service IT Consulting and Solutions firm founded in 1997 and serves the Maryland, Virginia, and Washington D.C. Metro area. They are your one-stop shop for all IT needs, from project management to network infrastructure, device deployment to disaster recovery, and more.
The previous website design was not very outdated, but did not rank well in search engines. With our Encompass Package, we were able to easily update and modernize their design and build it on the very SEO-friendly WordPress platform.
Cedar brook Academy
www.cedarbrookacademy.org
Established in 1983, Cedar Brook Academy aims to be a ministry to local Maryland Christian families who choose homeschooling for their children. Programs at the Academy are a blend of parent-directed, home-based instruction along with traditional school options (such as theater and lab science). These classes are offered in a Christian environment to maximize and enhance the home education experience. Today the Academy enrolls over than 550 enrolled students from more than 260 families.
Cedar Brook Academy has been a longtime client of 270net. This most recent iteration includes a comprehensive back-end dashboard for both teachers and students. Teachers can manage classroom groups to display homework, notes, videos, and more. Students are able to sign up for classes, field trips, and submit questions to their teachers. Parents are able to easily track and securely submit progress reports to the Academy.
Linc Construction
www.linccs.com
Linc Construction Services is a Montgomery County-based custom home builder and property management firm. They specialize in quality, craftsman design.
In an effort to echo Linc's one-of-a-kind design style, the 270net team went a little out of the box for this particular layout. Having main navigation on the far right-hand side is unusual, but still allows the client to move easily around the website. The main feature of this website is their Project Gallery with some pretty great before and after photos (which can easily be sorted with the click of a button!).
Hands on Horses Massage
www.handsonhorsesmassage.com

Hands on Horses, LLC is an equine bodywork practice to help all horses at all competitive levels. Courtney Molino established the company in 2004 and continues to work with horses (and canines – added in 2006) to improve performance.

Courtney came to us in need of a website upgrade. Her previous website was self-built and was looking for a more professional, on-brand look. Going off her logo, we built this website to highlight Courtney's clientele and service list.

Tags: Mobile Friendly, Responsive Design, website redesign