New Website Releases for September
Posted on:
By: julie.vanslyke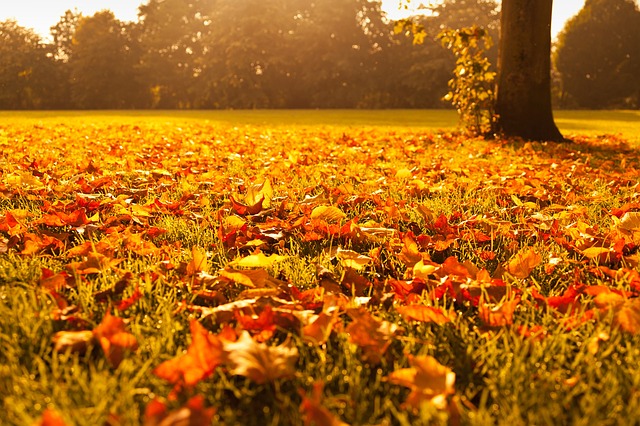 September… that tweener month that's not quite summer, but not quite fall. It's full of chilly, sweater-weather mornings and balmy 75° days where you want nothing else but to throw open the windows (unless you have allergies and then those darn things stay sealed like a hermetic chamber).
If you're a daily office-goer like me, it's also time for your favorite and mine… "Office Temperature Roulette". Is the air conditioning still running (break out the parkas), or has the heat kicked on (who would have thought I'd be at risk for heat stroke sitting at my desk)?
And last, but certainly not least, it's time to pumpkin spice all the things.
September was a launching point for a few of our larger projects, as well as the start of some pretty nice redesigns and upgrades. Perhaps our clients were inspired by the atmosphere to make a change – new season, new school year, new wardrobe…new website?
Either way, we stayed busy this past month. Check out our list below.
Newly Released Websites in September
The Sunbox Company
www.sunbox.com
The Sunbox Company is a pioneer of the light box and light therapy industry. Their light boxes treat seasonal affective disorder, depression, circadian rhythm sleep disorders, and winter blues. Using a light therapy device can improve your mood, your health, and your life.
This site is one of our more extensive ecommerce projects. The project included a full website redesign, as well as a revamp of their entire online store. We integrated their current payment gateway (as well as offering PayPal) and helped them to better organize their products to allow customers to find what they need faster. The bright colors also invoke a sense of lightness and warmth, which is exactly what your lightbox will do!
Tuscarora Creek
www.tuscaroracreek.com
The Tuscarora Creek Community is more than a collection of houses – it's a finely crafted village. Located only 10 minutes outside of downtown Frederick, Maryland, Tuscarora Creek Builders offer a variety of home styles to suit your family: rambling ranch styles, two-story single family homes, and spacious townhomes.
Tuscarora Creek is another example of a client who loved their design. So, we just added the responsive coding to the back end of the site to allow it to display nicely on mobile devices. In addition to enhancing the user experience, responsive upgrades also help from a Google ranking point of view. This upgrade now allows visitors to search for – and find – more information on these fantastic homes.
Sarcoma Foundation of America
www.curesarcoma.org
The Sarcoma Foundation is an organization who raises money to privately fund grants for sarcoma researchers. They also conduct education and advocacy efforts on behalf of sarcoma patients. Visit their site today to see how you can help!
The Sarcoma Foundation was looking to streamline and modernize the look and feel of their website. We used their logo as our primary color source and devised an open and clean layout that best displays their information and mission. Small CSS transitions (such as the Donate tab and social media chicklet nudge) give it that extra "oomph" of design to bring it into 2015.
Dogs and Company
www.dogsandcompany.com
Dogs and Company, located in Columbia, MD, is an all natural food store for companion animals. They also feature a pet bakery with tasty treats and a self-serve dog wash.
The key words for this site were "pets" and "natural". The client wanted us to use a lot of earth tones and pictures of the shop and pets. While the items are not for purchase on the website, it is chock full of resources and information about caring for your pet.
Kimberly S. Chaney
www.kimberlyschaney.com
Kimberly S. Chaney is a Frederick area CPA who is more than an accountant. She will work with you as a partner to develop financial systems and strategies to improve the prosperity of your business.
Kim has been a long-time client with 270net. This project included a website redesign and a responsive upgrade all in one. We wanted to modernize and simplify the site. Orange can be a strong color, but I think it was well used here to accent rather than overwhelm.
Kevson Group
www.kevsongroup.com

As a leader in home automation technology, Kevson Group believes that no matter how sophisticated the hardware, the system must be easy to use.

We needed to update the website design to match the advanced technology of their products and services. In addition to updating the design of the website to be more clean and straight-forward, we also implemented responsive design techniques to allow the site to display well on a myriad of devices.

Tags: Mobile Friendly, Responsive Design, website design, website redesign