New Website Releases for July
Posted on:
By: julie.vanslyke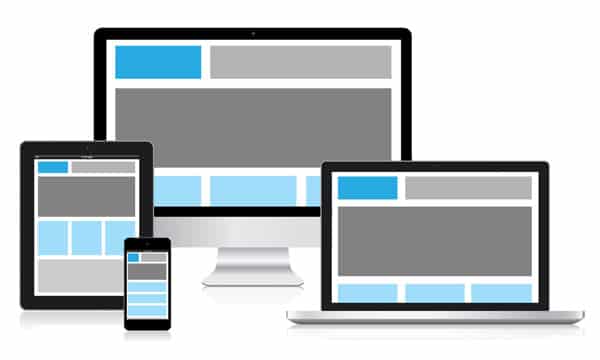 July ended up being a slower month than anticipated. With only four new websites going live and two responsive upgrades, my post is going to be brief… let's get right into it.
Newly Released Websites in July
Greenberg Dental Care Center
www.greenbergdentalcarecenter.com
Greenberg Dental Care Center has been a long time client of 270net. They specialize in all types of dentistry, including family, cosmetic, dental emergencies, implants, and more. They believe that your smile starts with healthy teeth and gums, so you can trust Dr. Greenberg and the Dental Care Center to help you look and feel your best.
We wanted to modernize their site design and went with a brand new color scheme as well as white-on-dark text.
Senate Termite Control
www.senatetermitecontrol.com
Got pests? Let Senate Termite & Pest Control get rid of them! From ants to rodents to bed bugs, Senate can clear your home with environmentally-friendly treatment options. Visit their site to learn more about the common pests in our area.
Clean and concise were the key terms for this site. Deliver the information as straight-forward as possible and make it easy to for visitors to contact… no one wants pests in their home longer than necessary. You can schedule a visit or give them a call right away from the home page.
Hurd Builders
www.hurdbuilders.com
If you're in the market for a new home, look no further than Hurd Builders. Hurd provides "distinctive homes to fit your lifestyle". They provide both new home construction and home renovation services. Check out their portfolio to find your next home project!
Hurd Builders wanted a new, clean, modern design to best showcase their new home styles. We grounded the design with a wood-textured background and mimicked the oval from the logo in the icons on the home page. The overall effect is a warm, neutral, homey feel… perfect when researching companies for your next home improvement project.
Melness Contractors
www.melnesscontractors.com
The name Melness Contractors is synonymous with Quality. With projects that range from kitchen renovation to bathroom remodeling to basement renovation, MelNess Contractors believes in quality service and quality products. They are the choice of homeowners in the Washington, DC area looking for an expert general contractor.
Using their logo as our base for design, we anchored the design with the colorful header and footer. This left the main content area clear and open to showcase the samples of their work.
Women's Wellness Works
www.3wpt.com
Women's Wellness has been a 270net client for the past 3 years. We redesigned the site in late 2012 and recently completed a responsive upgrade.
Marci really liked her design, so we retrofitted it into a responsive layout to allow visitors to cleanly view the site on a variety of devices.
Law Office of Sandra Guzman-Salvado
www.guzmansalvadolaw.com

Sandra Guzman-Salvado is another long-time 270net client – 3 1/2 years – offering family law services for Frederick and Montgomery counties.

She preferred to keep her website design the same and to have us upgrade the back-end to a responsive layout.

We've got a fair bit of work in the hopper right now, so stay tuned next month for a brand new batch of new website designs!

Tags: Mobile Friendly, Responsive Design, website design, website redesign