New Website Releases for August
Posted on:
By: julie.vanslyke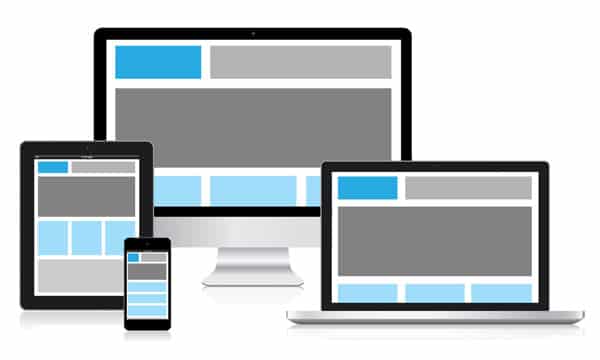 Slow sales months (July/August) = a lot more time dedicated to our in-progress projects. We were able to clear a lot of new website designs and responsive upgrades off our list this past month. Check out the new website designs and the newly upgraded sites below!
Newly Released Websites in August
Core-Linx, Inc.
 www.core-linx.com
Core-Linx provides a full range of services to the Mid-Atlantic Region. These services provide for (but are not limited to) the design and installation of universal voice, data, and video wiring systems. They also offer universal wiring systems to support multi-product, multi-vendor environments for both voice and data applications.
Due to their business, we wanted to create a website that was both technical and corporate in design. We built the color scheme off the logo. Pairing that with a thinner, sans-serif font creates a modern, clean feel.
Summit Construction
www.summitinc.com
Summit Construction Inc. offers government and commercial construction solutions. These cost-effective services are why Summit is recognized as a market leader by owners, developers, and the design community. Summit has worked on projects locally here in Frederick, as well as in Baltimore, DC and VA.
The guys at Summit wanted something very clean. We used a simple textured background to provide a little visual interest, but most of the focus is on the content and the work (portfolio).
Penny's Learning Tree
www.pennyslearningtree.com
Penny's Learning Tree offers the very best in baby massage and child care health and safety classes. Baby massage classes are small with a laid back atmosphere, so babies can behave like babies and parents can relax and not worry about it. Instructor Darlene Galeski is a registered nurse (RN), a certified ediucator of infant massage (CEIM), and received her certificate for training as a child care health consultant (CCHC). You can in excellent hands at Penny's Learning Tree!
The client wanted a very friendly look and feel to her website. We implemented curved edges, soft colors, and baby-type themes, much like you would see in a nursery.
The Buyer's Best
www.thebuyersbest.com
The Buyer's Best Realtors are mid-Maryland's only Buyer Brokers, the only real estate company that specializes in home buying. They will always be working on the buyer's side. Located in Urbana, MD, the Buyer's Best focus exclusively on the Frederick, MD area, allowing them to really know the local market and to get you exactly the home you're looking for.
This project was a simple responsive upgrade. We designed the site a handful of years ago and the client's are still in love with it. We simply worked on the back-end of the site to allow it to flex and fill the screen when using a smaller device. This gives the website much greater visibility.
Nicholas Yorkshire
www.nicholasyorkshireoffrederick.com
Nicholas Yorkshire of Frederick specializes in commercial contracting, yacht restoration, and new home construction – a varied palette to be sure, but they excel in each category. If you're looking for a luxury feel for not a luxury price, call Nicholas Yorkshire. You can get the smae high-quality, energy efficient materials and technology without the astronomical price tag that other contractors will charge.
Class and Style were the two buzzwords our client came in with. To achieve this, we leveraged his current promotional material design with a rich mahogany background and gold lettering. Add in a couple high-end photos of projects and voila!
Monocacy Equine
www.monocacyequine.com
Need comprehensive equine veterinary care and services? Look no further than Monocacy Equine, located in Dickerson, MD. With emergency 24/7 response and ambulatory services to the surrounding areas, they are there for you and your horse when needed.
Monocacy Equine took advantage of our one-time responsive upgrade. They are still enjoying their overall design, so the responsive upgrade just provided some additional flexibility to their site to be viewed more easily on smaller devices as well as to show up in Google mobile results.
Encore Quality Services
www.encorequalityservices.com
Encore Quality Services is your one-stop shop for a professionally maintained commercial property. They are there for you in every season with a wide variety of services – lawn maintenance, landscape design & installation, asphalt sweeping, snow & ice management, sod installation, and pressure cleaning services just to name a few. Their team of associates are highly trained  and will arrive ready to deliver their superior services.
Due to the nature of the company, we wanted a down-to-earth look and feel to the new website. Using earth tones and neutrals with a pop of red focuses the eye on important features of the website. We've also incorporated their enewsletter sign-up and a language translator (thank you Google).
AILA Minnesota/Dakotas Chapter
www.ailamndak.org
AILA (American Immigration Lawyers Association) is a national bar association of attorneys who practice and teach immigration law. 270net manages a handful of these chapter websites, offering functionality such as event registration and announcements/news postings.
This project largely had to do with upgrading the overall site. The old site was using older ASP classic technology which has already gone out of style. To keep the chapter's website functioning, we upgraded them to a WordPress site, complete with event registration, news posting, and user management. The design was kept largely the same.
Windy's Legacy
www.windyslegacy.com
Windy's Legacy offers livestock reproduction services to Frederick and the surrounding counties. While the bulk of their focus is directed towards bovines, other small ruminant services are also available. Give Dr. Loar a call to discuss your herd and the best path forward for breeding.
We wanted the main focus on this site to be the information and the cows, so there aren't a lot of bells and whistles here. It's a very straight-forward site, though we did implement a rather different home page layout. No paragraphs of content here, just jump right into the services.
ProPool MD
www.propoolmd.com
We're slowly coming up on fall…need to get your pool ready for the winter? Give Professional Pool Services a call! They are a small, family-owned and operated business specializing in vinyl liner replacement and repair. With over 40 years of experience, you can rest assured your pool is in good hands.
This website is all about pools – from the light blue background, to all the imagery used throughout the site. We wanted a fresh, cool feel to reinforce the service – pools.
Thompson Best Heating & Air Conditioning
www.bestheatac.com
Thompson Best aims to be the premier HVAC contractor in the Frederick area and the most trusted name in the community. They offer a wide variety of heating and air conditioning services, boiler services, geothermal and air quality systems, and more.
As the website design itself is less than a year old, this was another behind-the-scenes responsive upgrade.
Energy Institute Press
www.energybooks.com
The Energy Efficiency Manual is the world's foremost guide to energy conservation, comfort, reliability, indoor health, and cost saving in commercial buildings and industry. Super House is a revolutionary book that shows everyone, regardless of background how to design a home that is far superior to houses on the market today (It's also invaluable for home renovations and repairs!).
This website was very much a collaborative effort between the client and the designer. We provided the basic design and template, then sat with the client to organize and finalize all the content. It's a very informative and in-depth website.
Joie De Provence Tours
www.jdptours.com
Want to get away? JDP Tours offers small group, one-week trips to lovely Provence, France. Small group tours afford you the luxury of scenic back roads, gourmet meals, and the opportunity for unexpected experiences.
This is another one of our sites where the client very much liked their design, so we implemented the responsive upgrade without changing the look of the site.
Squeaky Clean
www.squeakycleaninc.net

Squeaky Clean offers professional powerwashing services for roofs, decks, driveways, siding, and more. Check out their site to get more information about their individual services, as well as to see amazing before and after photos of their work.

With this straight-forward and simple design, it's going to take awhile for this to go out of style. We simply added the responsive coding without changing the design. The initial design actually lent itself very easily to a responsive layout.

Tags: Mobile Friendly, Responsive Design, website design, website redesign